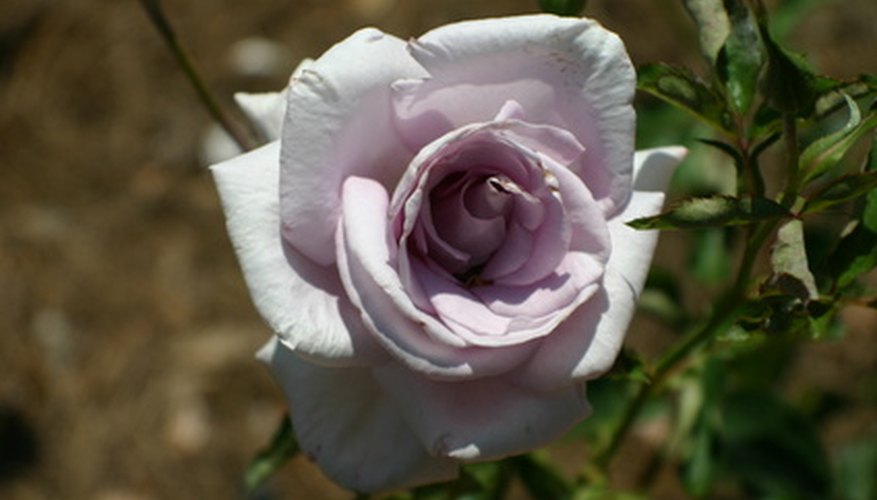 The blue girl rose is a hybrid tea rose that grows to a height of around 48 inches and is highly praised for its signature bloom color. This aromatic rose actually blooms in a hue of lavender-purple, and toward the end of the blooming period, slowly fades to a shade of dusty blue, thus giving the rose its name. The blue girl rose averages about 40 petals per bloom, making the rose similar to its larger floribunda cousins.
Plant the blue girl rose bush in an area where it will receive full sun most of the day. The sun will cause the blooms to fade somewhat, giving them a bluer appearance.
Provide the rose with organic compost once per month by mixing in the compost around the base of rose with a small garden rake. You can purchase organic compost at your local garden specialty store, or gather the compost from your compost pile if you have one.
Water the rose bush frequently to make sure it receives at least 1 inch of water per week, unless weather conditions provide plentiful rain.
Feed the rose bush once per month using rose food that is designed to provide roses with the right amount of nutrients to produce the best blooms and foliage. You can purchase rose food at your local garden specialty store.
Things You Will Need
Blue girl rose

Organic compost

Water

Rose food