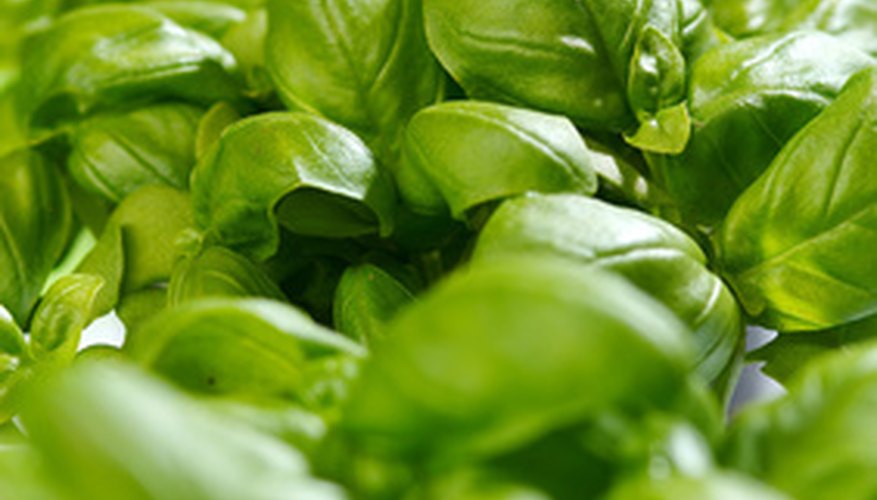 While most herbs prefer direct sunlight and will become thin or spindly and lose their aromatic flavor when grown without full sunlight, a few herbs can thrive in indirect lighting environments. Mint (Mentha spp.), bay (Laurus nobilis), rosemary (Rosmarinus officinalis) and thyme (Thymus spp.) all grow well in indirect light, according to Pennsylvania State University Consumer Horticulture Center. Growing herbs in indirect lighting is much like growing herbs in sunlight, with a few extra considerations.
Set indoor herb plants in areas out of direct sunlight, in indirect lighting, such as on kitchen countertops away from windows. Plant outdoor herb plants in shady areas or close to larger plants that will provide them with some shade.
Group containers of indoor herbs together or place containers in a pan on top of a layer of small rocks with a little water in the pan to create a humid environment, which is required for all herbs to grow properly.
Turn the temperature up to 65 to 70 degrees F in the room where you choose to grow indoor herbs. Turn the temperature back down at night to between 55 and 60 degrees F.
Water most herbs when the potting mix or soil starts to dry out. Keep the soil of rosemary slightly moist at all times.
Apply a water-soluble fertilizer to indoor herbs every two weeks. Most herbs, grown in any amount of sunlight, benefit from a dose of fertilizer, but without exposure to the sun's nutrients, herbs grown in indirect lighting benefit greatly from fertilizer application.