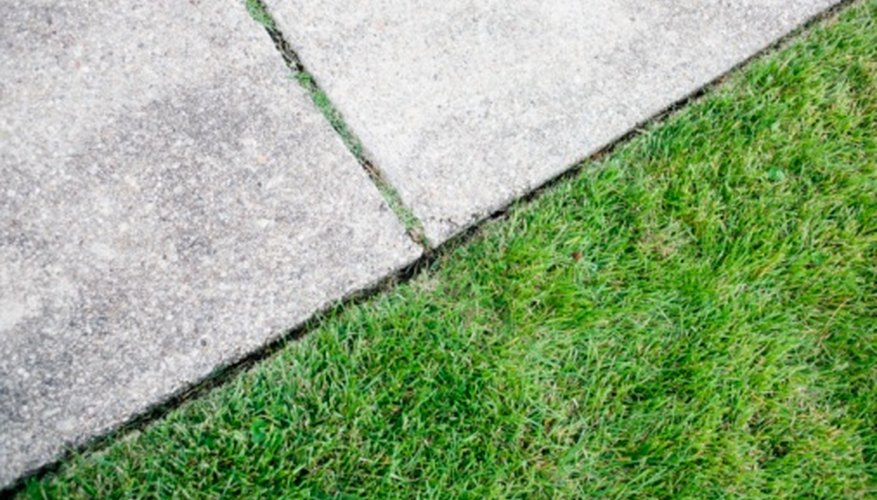 Concrete often takes a beating between being walked on and driven on frequently. It's easy for dust, dirt and stains to accumulate on concrete over time. One way to maintain your concrete surfaces is to clean them regularly. Rather than buying expensive cleaners, treat concrete with inexpensive household products as your first line of defense. Through regular maintenance and speedy stain treatment, you will keep your concrete in excellent condition.
Sprinkle any obvious stains with cat litter to absorb the oil.
Brush off the cat litter with a nylon bristled brush.
Flush the concrete with hot water.
Sprinkle powdered laundry detergent over the concrete and let it sit for about 10 minutes.
Scrub the concrete with a nylon brush dipped in hot water.
Rinse the area with clean water.
Pour household bleach onto any remaining stains and let it sit for approximately 10 minutes.
Scrub the area with hot water once more.
Rinse the concrete thoroughly.
Things You Will Need
Cat litter

Nylon scrub brush

Bleach

Laundry detergent

Power washer (optional)