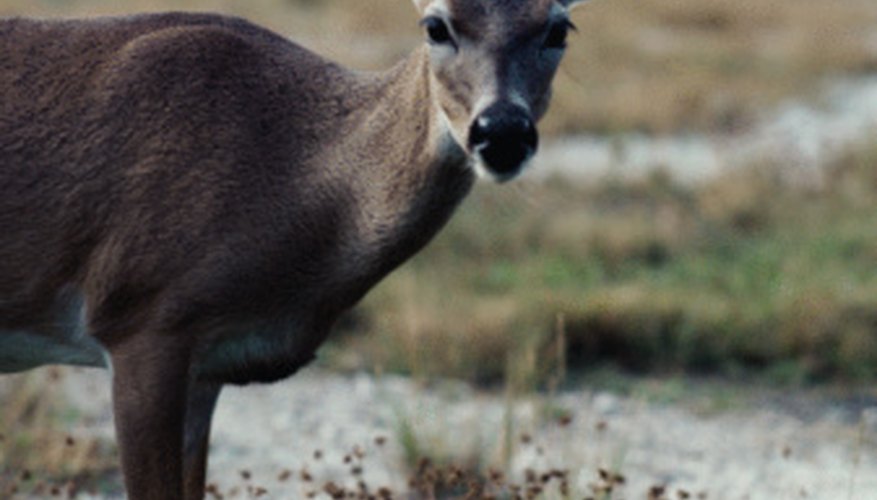 Jupiterimages/Photos.com/Getty Images
Though deer will eat almost any plant if they are hungry enough, creeping phlox, also known as moss pink or Phlox subulata, isn't usually tasty to browsing deer. Plant creeping phlox in borders, rock gardens and along path edges to help deter deer.
Deer
Washington State University, Penn State and Colorado State University list creeping phlox among deer-resistant species. Though no plants are completely safe, deer tend to avoid plants with prickly or tough foliage, such as creeping phlox.
Features
Creeping phlox spreads low to the ground and rarely grows to more than 6 inches tall. Depending on local climate, creeping phlox can grow as a perennial or an annual. Plants produce red, pink, white or purple flowers in the spring.
Cultivation
Creeping phlox prefers partial shade to partial sun. Plants can tolerate a range of soils, from acidic to alkaline and sand to clay. Creeping phlox is somewhat drought-tolerant.
Habitat
Creeping phlox is indigenous to North America. It can grow in U.S. Department of Agriculture Plant Hardiness Zones 3b though 10, which encompasses much of the U.S.