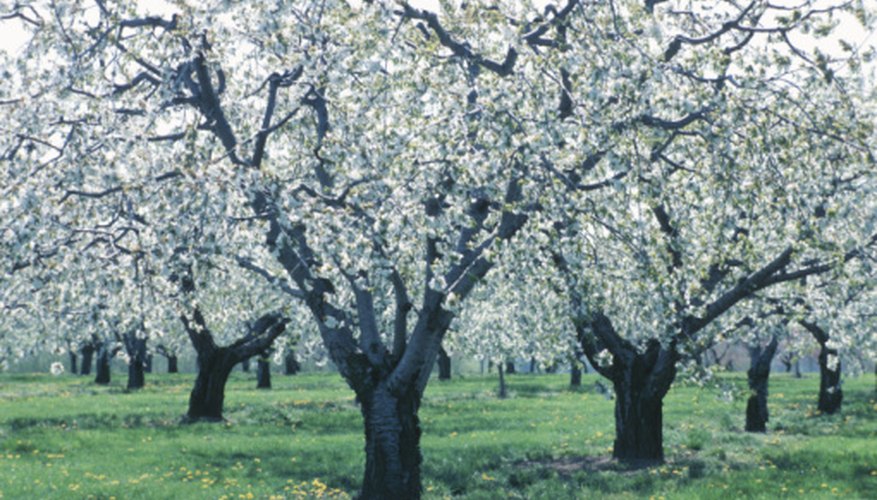 An apple tree that's starting to bud in the spring is leaving the dormant stage. Several processes need to be completed just before the trees start to bud. Otherwise, the trees may suffer damage to their new growth.
Timing
Apple trees start budding in mid- to late March. New apple trees need to be planted before the trees bud to give them time to adjust to their new home. Newly planted trees also require a severe pruning right before buds appear.
Spraying
The best time to spray a tree with dormant oil spray to keep pests down is right before the tree produces any buds. The spray helps suffocate insects and their eggs so they don't cause problems during the next growing season.
Pruning
Before new growth appears on the trees, prune the trees to remove damaged branches. Also prune new growth from the previous year, cutting it back by a quarter. Pruning also involves getting rid of any branches that do not add to the framework of branches that will bear fruit.