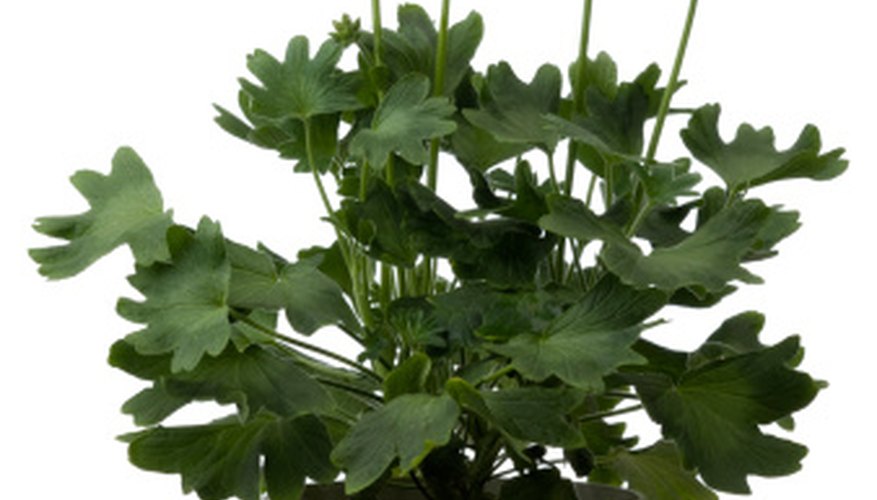 Two different kinds of plants are called citronella. Citronella grass is the "official" one, but the scented geranium known as citronella is marketed in numerous products as a mosquito repellent. Neither plant has proven to be effective.
Citronella on Your Patio
Some people grow a citronella geranium on a deck or patio in the hope that it will deter mosquitoes and other bothersome insects. However, the University of Nebraska-Lincoln Extension website reports that neither citronella geraniums nor citronella grass will provide protection.
Citronella Oil Products
Manufacturers make products from citronella plants and market them to consumers, making claims that their candles, lotions, coils and other products will deter mosquitoes. The United States Department of Agriculture examined a number of these products in 2004 and found that a few of them effectively deterred insects for several hours. However, the EPA found that allergic reactions and skin irritation occurred in some test subjects.
Citronella Oil Safety
Although the actual plants called citronella do not show effectiveness in repelling mosquitoes, products containing the essential oil can. The EPA has classified products that contain citronella oil as "minimum risk pesticides" and has made such products exempt from their registration requirements.