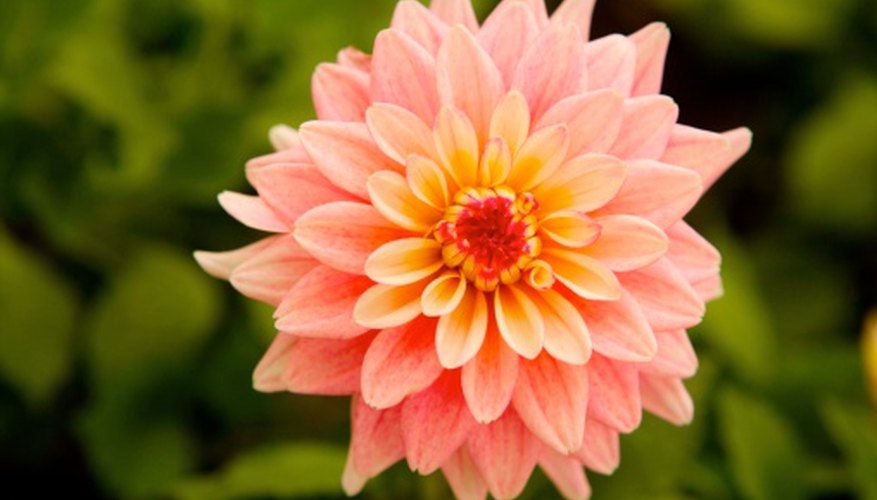 Arthur Tilley/Creatas/Getty Images
Perennials are plants that grow, bloom and die back at the end of the season, returning the following season to go through the whole process again. Dahlias may be considered perennials, but there are a few differences between dahlias and the usual garden perennials.
Bulbs
Bulbs also return year after year but they are classified separately because of their root structure. They are often grown in separate beds because their care requirements are different from those of other perennials.
Tubers
Although dahlias are often classified and sold as bulbs, they are actually tubers. Tubers are swollen root structures with no buds or eyes. Whether you call them bulbs or tubers, dahlias are planted and maintained like summer bulbs.
Tender Plants
Dahlia tubers are tender and will only survive winter temperatures in U.S. Department of Agriculture zones 9 and warmer. In cooler zones, they must be dug up, cleaned off and stored in a frost-free location, then replanted the following season.