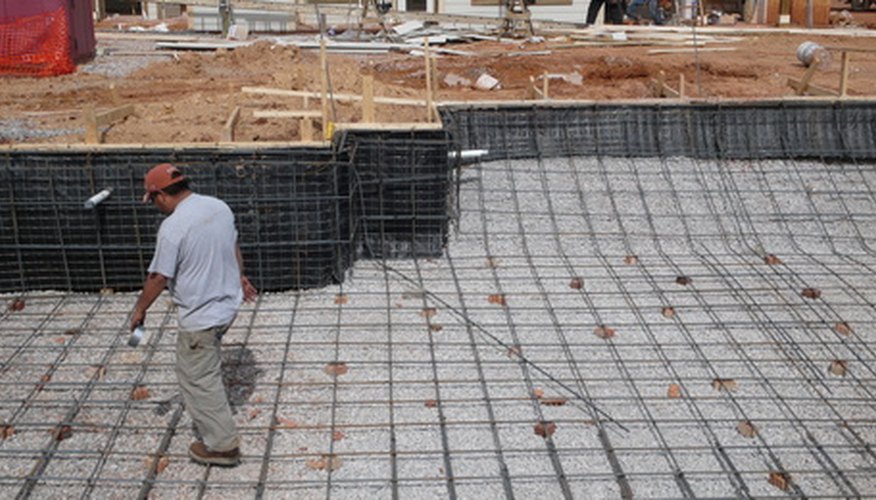 Gunite pools are popular for their irregular shapes and sizes, and are typically finished with stone, plaster or concrete. That means that cracks can occur at any time, for any reason. When that happens, immediate repair is necessary to prevent the cracks from spreading.
Sweep away any loose dirt around the pool, and then hose it down to push all the debris to the bottom of the pool. Working with a clean area is always best when making a repair. Put on all safety gear.
Attach the diamond blade to the grinder and turn it on low before placing the blade into the crack. Move it side to side and up and down to widen and deepen the crack.
Wipe away the concrete dust, and soak the area. Do not allow the water to dry, since that is the only thing preventing moisture from being pulled out of the fresh concrete you will add to the crack.
Combine three parts Portland cement, two parts sand and one part water to create the cement filler mix. Stir it with the wooden dowel.
Place the mix inside, on the bottom and around the crack. Pour the rest of the mix in until it overflows.
Push it in and even it on the surface, removing excess concrete, using the trowel.
Cover the area with a tarp. Allow it to cure for 24 hours.
Things You Will Need
Broom

Hose

Heavy duty gloves

Safety goggles

Face mask

Diamond blade

Grinder

Portland cement

White sand

Bucket

Wooden dowel

Putty knife

Trowel

Tarp