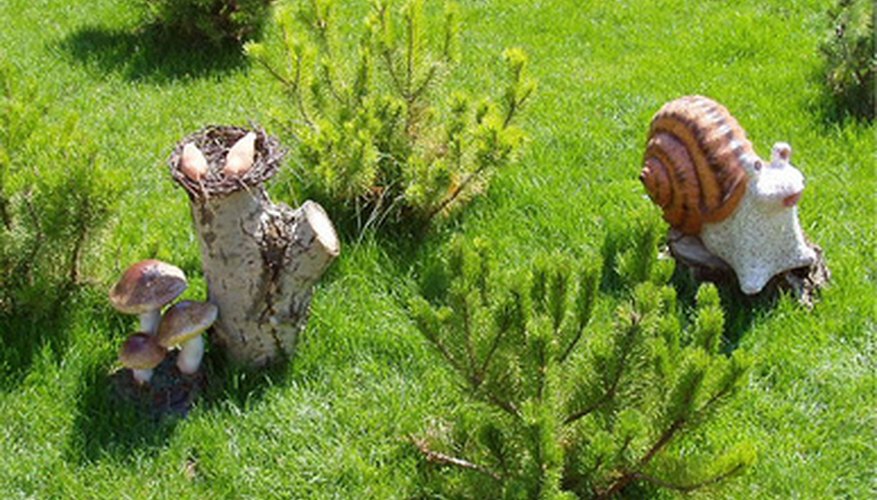 Using your Yard Machine Y28 weed trimmer often puts your string cutters in contact with fences, rocks and other hard objects that can wear the cord down or break it off. Eventually, you'll need to restring the trimmer yourself--a quick process that is more economical than buying an entire replacement spool. At a home improvement or hardware store, purchase .080-inch diameter monofilament replacement string.
Disconnect the spark plug wire so that Yard Machine Y28 trimmer will have no way of accidentally starting. Position the trimmer on the ground to gain access to the power head.
Remove the spool retainer on the power head by twisting it in a counterclockwise direction. Take the spool assembly and its accompanying spring from the string head. Remove any remaining string cord and discard it.
Measure and cut two 9-foot pieces of monofilament replacement string. Insert one end of one piece of the string into the anchor hole. Wrap the string counterclockwise around the upper part of the spool. Allow about six inches of string to stick through the slot in the upper portion of the spool. Repeat this process with the second length of string on the lower part of the spool.
Using a stiff brush and damp rag, clean debris and built-up grass from the power head.
Thread the ends of the cutting string through the eyelets on the power head. Twist and snap the spool, spring and spool retainer into place. Connect the spark plug wire.
Things You Will Need
.080-inch diameter monofilament string

Snippers

Tape measure
References