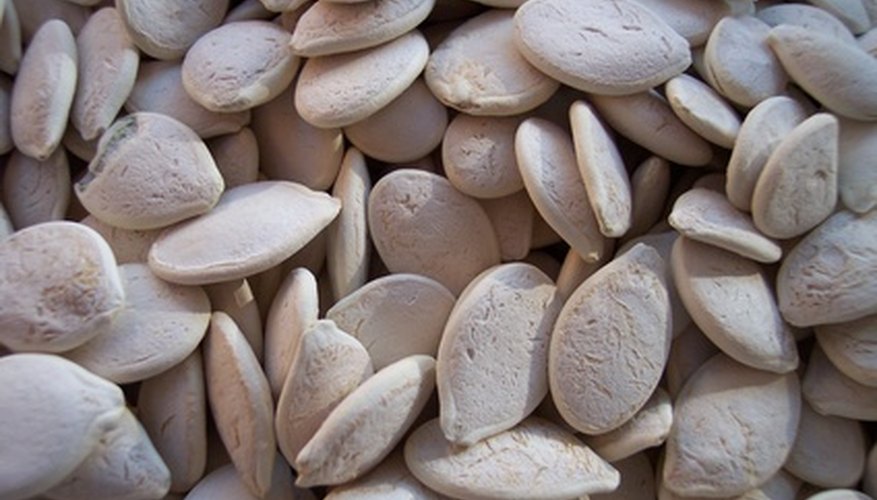 Warming pads, or heat mats, are used to provide the right temperatures for seeds to germinate in the home or greenhouse. They are often used in early spring when temperatures are too cool for seeds to sprout. The damp soil inside a seeding tray can be as much as 5 degrees F cooler that the surrounding air. Damp and cool soil promotes mildew, rot and fungal diseases that spread through the soil and attack young seedlings. A warming pad for nursery plants helps increase germination rates by warming the soil.
Place the warming pad, or heat mat, over the table or bench where the seeding trays will be located. Heat mats are available in a variety of sizes and are specifically designed for heating the bottom of plant trays and pots to increase germination rates and root development.
Fill the seed starting trays or pots with potting soil or other planting medium. Dampen the potting soil and place seeds into the potting medium at the correct depth. Pots greater than 6 inches in diameter will have trouble being completely heated by a heat mat, so use the smallest pot possible when heating plants.
Place the seed starting trays or pots on top of the heat mat.
Set the heat mat thermostat at the required temperature. Most seedlings need a soil temperature of 65 to 85 degrees F to germinate, but the exact temperature required will be stated on the seed packet. Check the temperature often by inserting a soil thermometer into the planting soil in a conspicuous location that you can easily see. Adjust the heat mat temperature as needed.
Remove the heating mat two weeks after germination unless the plants are growing slowly and the air temperatures are cooler than 75 degrees F.