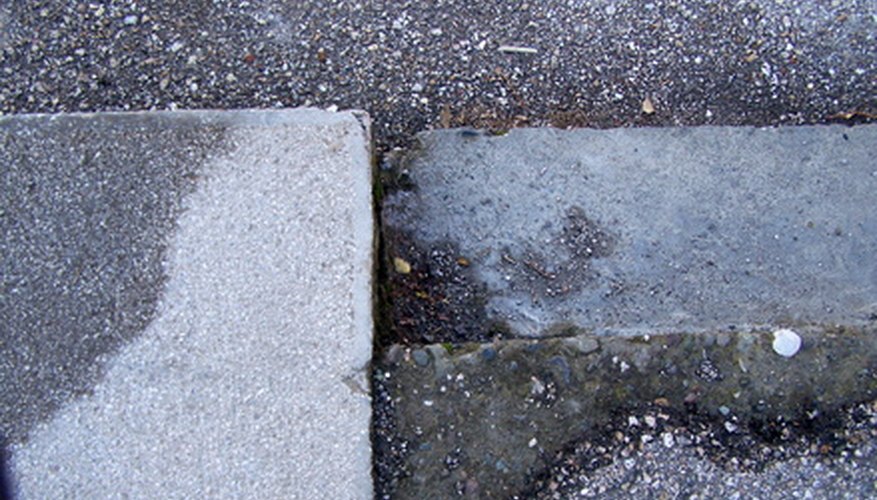 Concrete pavers, even simple and undecorated ones, can cost more than $10 each and as much as $50. You can save yourself lots of money when you remodel your walkway by making your own concrete pavers from old pizza boxes and a few bags of concrete mix. You can even decorate the pavers with glass beads, stones, imprints or hand prints of children. These pavers should last you several years and are really easy to replace if they break or crack.
Prepare your pizza box concrete molds before you even start mixing the concrete. Cut the top flaps off the pizza boxes with a utility knife and patch all corners and holes in the bottom half of the pizza box with duct tape. Ideally you should use medium- to large-size pizza boxes that are more than 1 inch thick.
Mix a batch of concrete mix with water in a wheel barrow. Use a garden hoe to mix the concrete thoroughly.
Use an old plastic container to scoop out concrete and pour into the pizza box molds. Fill the boxes completely with concrete.
Rinse the plastic container, wheel barrow and garden hoe with a water hose to prevent the concrete from drying onto or into the objects permanently.
Allow the concrete to set slightly before drawing on the concrete with the pencil, making hand or object impressions, or pressing glass stones into the top of the drying concrete. Create various designs with impressions or objects you leave sticking halfway out of the concrete pavers.
Allow the concrete pavers to dry overnight and then tear the cardboard pizza boxes out from around the pavers. The pavers are now ready to be painted or set into place in your lawn or garden.
Things You Will Need
Utility knife

Duct tape

Concrete mix

Water

Wheelbarrow

Garden hoe

Plastic container

Water hose

Pencil

Glass pebbles
Tips
Use different colors of concrete, or paint the concrete after it sets into the shape of the pavers.

Tear up the pizza boxes and make different shapes for your concrete pavers before you pour in the wet concrete.

Make several pavers using different sizes of pizza boxes for a unique look in your outdoor spaces.
Warning
Leaves, dirt and insects may blow into the wet concrete, so consider working inside a garage or shed to prevent this from happening.