The enticing aromas of hickory or mesquite and sizzling steaks await you when you have an outdoor brick barbecue pit. Food flavors seem more intense when you answer man's primal urge to cook outdoors over a charcoal or wood fire. Building your own brick barbecue lets you cook outdoors in style. You do not have to construct the Taj Mahal or be a master stonemason; some DIY designs will have you grilling in just one day.
Skill Levels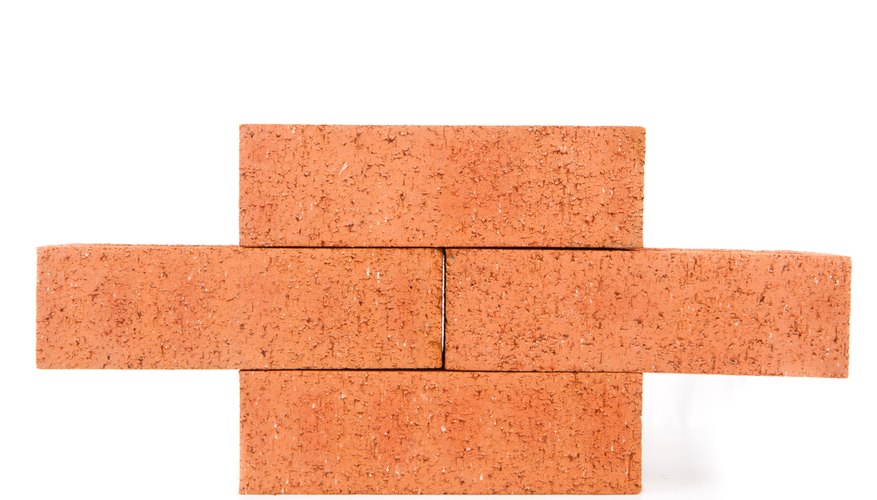 If you skipped the bricklaying classes in school, start with a simple barbecue pit that won't frustrate you. The easiest DIY designs do not require mortar between your bricks. Depending on where you place your pit, you might need to pour a concrete base. If you find that challenging, buy a concrete form from your home improvement store and modify it to fit your design.
To get started quickly, skip the bells and whistles with the Barbecue Smoker Recipe's rustic but functional brick barbecue grill design. It allows you to build your grill by arranging a sturdy set of bricks in a configuration that supports a grill rack safely. Constructing it does not require fancy tools or equipment. You can also expand this modular design by adding a second tier and grilling rack.
A stacked brick barbecue is a good choice for beginners with limited masonry skills. Ask the Builder's design lets you build a barbecue pit in two days or less when you have a helper. Use this plan to construct a pit on a 5-inch-thick concrete base that measures 48 by 39 inches. After leveling the site, pour half the concrete, insert 1/2-inch rebar and pour the remaining concrete. This step gives your dry stack additional stability. The plan shows you how to stack rows of brick in alternating directions to complete the 26-inch-tall pit and provide built-in ledges that hold your grilling racks.
The BBC Gardeners World website has DIY plans for a more elaborate barbecue pit that requires a higher bricklaying skill level, but it does not require a huge time investment. You can finish it in one day and have dinner on the table before the fireflies come out.
Supplies and Tools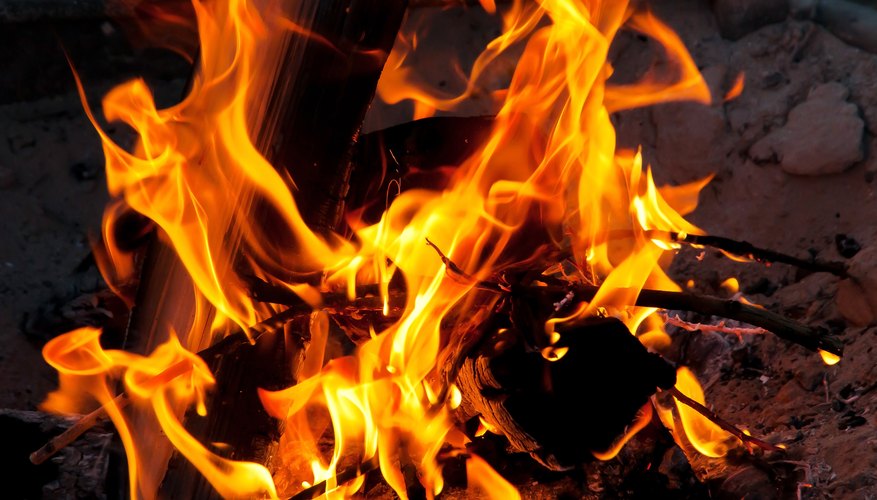 Plain red clay brick is one of the best choices for DIY barbecue pits, but Ask the Builder's plan uses white brick because it is square and stands up well to temperature extremes. All DIY designs require a level. You will also need a shovel, gravel or sand, and work gloves, along with a trowel and wheelbarrow for plans that require a concrete or mortar mix. A brick splitter comes in handy, as well. Designs that let you use at least two grill racks are more versatile. Review more designs at the Free Woodworking Stuff website. Modify one of its DIY barbecue pit designs so that yours functions as a smoker, holds wood or provides serving space and tool storage. Select and combine elements to build your dream outdoor barbecue pit.
Resources