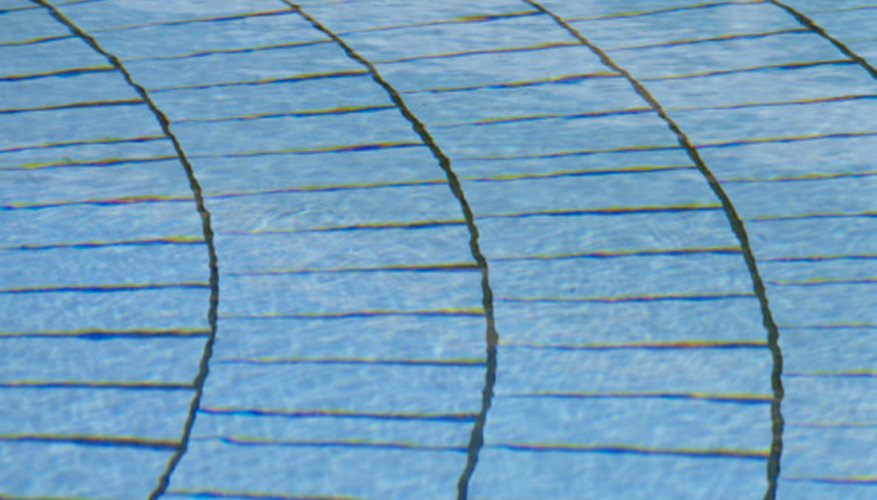 Jupiterimages/liquidlibrary/Getty Images
When using pavers, bricks or flagstones for a patio or pathway, you can enhance the design by getting creative with the filler material between stones. You can use living plants, rocks, sand or even polished glass. You may want it to match the rocks, contrast with the stone color, or add a touch of whimsy.
Fill gaps between stones with low-growing plants that can handle some foot traffic. Some of the best plants for sunny areas are Dymondia margaretae, chamomile and the lowest-growing thymes like caraway thyme. For shade, try the minty-scented pennyroyal (also known as Corsican mint) and baby's tears. Alyssum is an annual that likes sun and will grow to about 5 inches. You can mow it and it tends to self-seed itself -- to the point that it can spread into lawns and flower gardens. It will work wonderfully when young and small, but if it gets too large or rangy, just mow or clip it back.
Decomposed granite usually comes in a variety of brown colors. It is heavy and stays well-settled into cracks. If you are willing to do some shopping around, there are construction or building material suppliers who produce colored granite in shades of red, white, gray, gray-blue and yellow. Builder's sand is a lower-cost alternative.
Stone and gravel offer all kinds of colors and shapes. You can fill gaps with different textures and even color combinations. Gravel can be tumbled into smooth round shapes or left rough. Larger stones will require larger gaps. You want the fill material to sit even with the top of the paving stones without protruding or spilling over and tripping someone.
You can also use your imagination with the materials you want to use, as long as they're sturdy and weather-resistant. Tumbled glass, for example, will sparkle like glowing jewels. Clear colors will look like ice.
Tips
Avoid barks and other light materials that can wash or blow away. If you want to use metals or other unusual fills, make sure there is nothing toxic in them.

You can even use a combination of non-living fillers mixed with ground-cover plants.