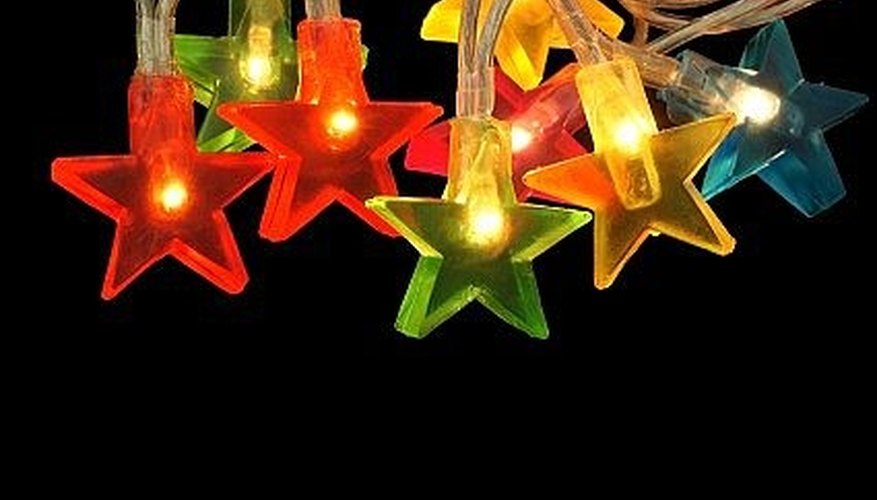 How to Put Lights on a Christmas Tree. Christmas memories of Dad getting tangled in a mass of wires and bulbs might make you anxious when getting the lights out. But fear not - the job's a snap if you follow these simple steps.
Set up your tree in a tree stand.
Get out all your Christmas lights. Join the strings together and test the lights. Replace any dead or dying bulbs and make sure the cord isn't damaged.
Unplug the cord.
Climb on a chair or stepladder, if necessary, and attach the socket end of the cord to the top of the tree.
Walk around the tree, barely tucking the cord into the branches in a gradually lowering spiral. (Make sure the plug end will reach the electrical socket. You can use an extension cord if you need to.)
Step back and take a look: Are the rows basically even? Will the whole tree be lit? Make any necessary adjustments.
Climb back on the chair and repeat your spiral pattern, this time attaching the cord to the branches (if applicable). Tuck the cord in to hide it as much as possible.
Things You Will Need
Christmas Decorations

Christmas Tree Lights

Christmas Tree Skirts

Christmas Trees

Tree Stands

Extension Cords

Ladders
Warning
Always unplug the cord before messing with the lights. If the cord is damaged (chewed on by your brother's pet hamster, for example) replace it; frayed wires are a fire hazard.
Resources