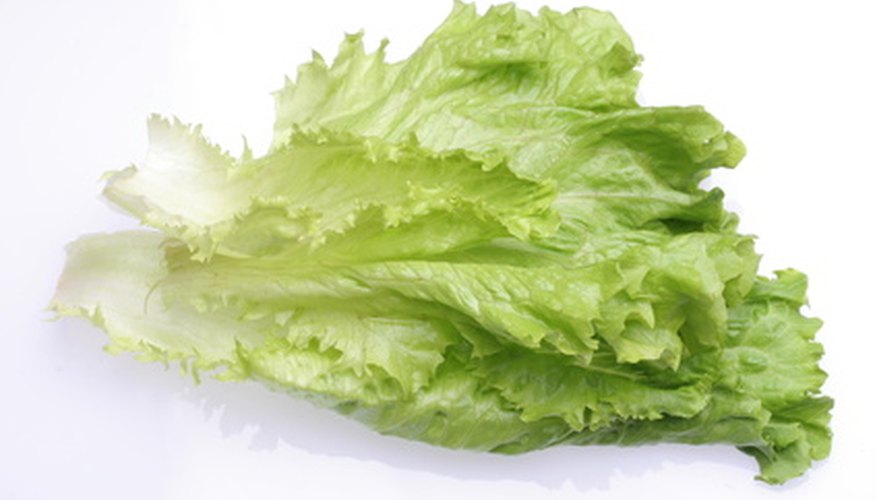 Growing lettuce in a plastic bag may sound like a strange concept, but it's a way to grow a small amount of delicious lettuce indoors year-round, away from hungry rabbits and slugs. Growing lettuce in a bag isn't difficult, and is a good project to introduce children to the pleasures of gardening. When you're ready for a fresh green salad, the lettuce will be at your fingertips and ripe for harvest.
Fill a large, heavy-duty resealable plastic bag up to within 2 to 3 inches of the top with good quality commercial potting soil. Jiggle the bag so the potting soil fills the corner, so the bag will sit securely upright. Write the type of lettuce seeds and the planting date on the outside of the bag with a permanent marker.
Sprinkle several leaf lettuce seeds on top of the potting soil. Pat the seeds gently into the soil or cover them with less than 1/8 inch of soil. Mist the potting soil with a spray bottle.
Close the bag and place it in a sunny window. Room temperatures should be between 65 and 70 degrees F. Move the bag a few inches away from the window on chilly nights and during hot, sunny afternoons.
Open the bag when the lettuce seeds germinate in a few days. Water the lettuce lightly whenever the potting soil feels dry to the touch. Don't water too much, or the seedlings will rot.
Cut a few lettuce leaves for use as soon as the leaves are large enough to snack on or use in a green salad. Use clean, sharp scissors.