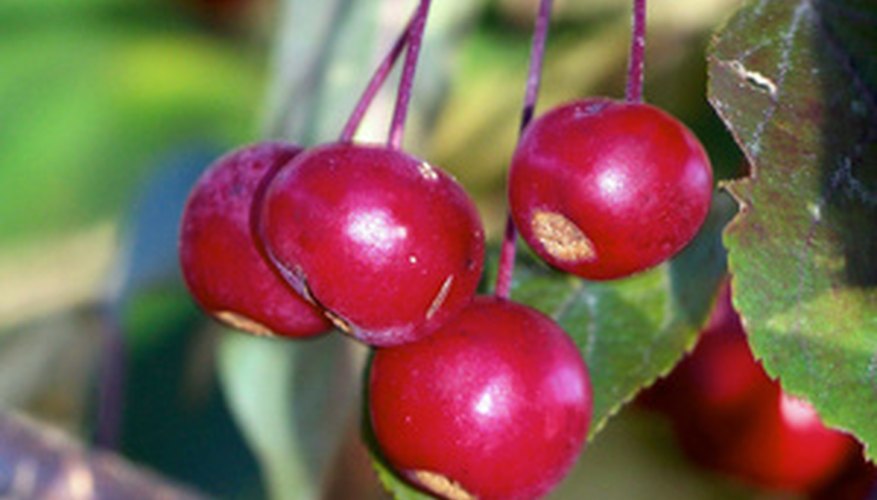 Perennials are flowers, shrubs and trees that grow year after year for a long-lasting garden addition. According to Virginia Cooperative Extension, "this means the tops of the plants (the leaves, stems, and flowers) die back to the ground each fall with the first frost or freeze. The roots persist through the winter, and every spring new plant tops arise."
Carissa Holly
Carissa holly (Ilex cornuta 'Carissa') is an evergreen perennial shrub with a slow growth rate and coarse texture. As an evergreen, Carissa holly retains its foliage throughout the year, including winter. It grows 3 to 4 feet tall and has a spread of 4 to 6 feet wide. Carissa holly has a compact, rounded form that is dense. It makes an ideal landscape shrub. The dark green, 2- to 3-inch-long, leather-like leaves are edged with a single terminal spine that occurs on each leaf. Carissa holly shrubs are hardy shrubs that are both drought and heat tolerant. They grow best in full sun to part shade and tolerate a wide range of soil varieties. Carissa holly is suitable in USDA zones 7 to 9.
Purple Coneflower
Purple coneflower (Echinacea purpurea) is a summer- to fall-blooming perennial flower that is suitable in USDA zones 3 to 9. It grows up to 6 feet tall and has a spread of 1 to 3 feet wide. Purple coneflower has a clumping growth form and 6-inch-long, pink, daisy-like rays that surround the brown spiky cones that attract birds and butterflies to the garden. The 2-feet-wide, lance-shaped leaves on purple coneflowers are bright green. Purple coneflowers are drought tolerant and withstand periods of limited moisture, ideal in arid, hot climates. They grow best in well-drained, deep soil and tolerate heat and humidity. Purple coneflowers tolerate a wide range of soil varieties. To promote a long flowering season, deadhead the spent purple coneflower blooms as soon as they are noticeable.
Crabapple
Crabapple (Malus hybrids) is a deciduous perennial tree that grows best in USDA zones 4 to 8. It grows up to 25 feet tall and has a spread of 10 to 20 feet wide. Crabapple trees are vase-shaped with a round to spreading crown. The spring-blooming flowers on crabapples range from white to pink and red and are followed by the 2-inch wide fruit that is red, green or yellow. Crabapple trees grow best in full sun and moist, well-drained soil but tolerate a wide range of soil varieties.