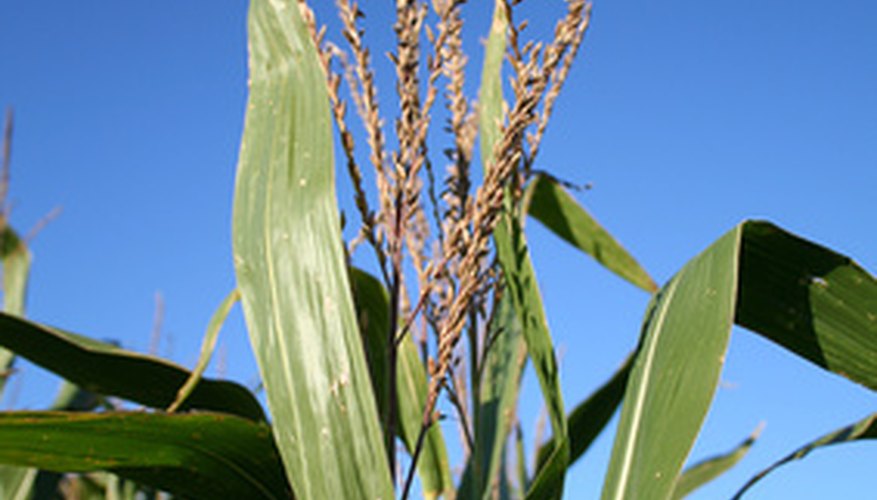 This year's crop was a success with cornstalks that towered over your head and an enviable harvest on the way. Rather than taking your chances with next year's crop by purchasing more corn seed, it's easier to save your own. This simple task makes next year's crop something to look forward to. The hardest part about saving seed corn will be finding places to store all those ears of corn from the ample crops you've grown.
Select corncobs that you intend to save for seeds and allow them to remain on the stalk to dry as long as possible. If you're worried about birds, tie a paper bag over them and secure it with a string.
Harvest your chosen corncobs after the rest of your crop. Leave them on the stalk for an extra two or three days.
Remove the corn from the bags and peel back the husks to expose the corn kernels. Leave the husks attached and bunch them together or braid them.
Tie a string to the corn husks and hang the corncobs upside down in a cool, dry place, out of direct sunlight.
Allow the corn to dry out completely; this can take two to three months. The corn kernels will be hard to the touch when they are ready.
Hold the corncobs over a container and use your hands to brush the seeds away from the cobs.
Visually inspect each kernel to ensure that they are intact and bugs haven't gotten to them.
Store the seeds in jars or sealed bags that you have labeled with the date. Keep the jars or bags in a cool, dry place.