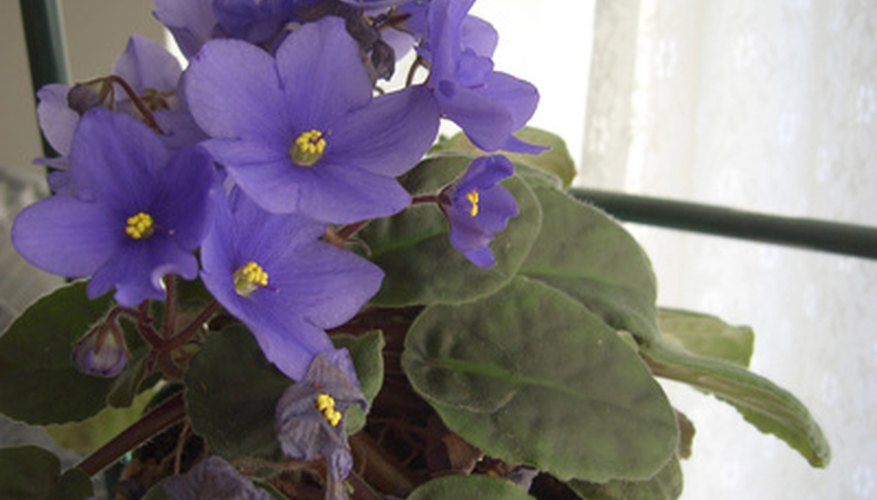 Indoor gardens, like outdoor borders, are most interesting when they present a variety and succession of bloom. The experienced indoor gardener knows it's necessary to supplement household light and humidity. Flowering plants, however, require brighter light than foliage plants. Move flower pots around to provide light to encourage periodic blooms and to encourage alternating periods of bloom and rest for each houseplant.
Traditional Choices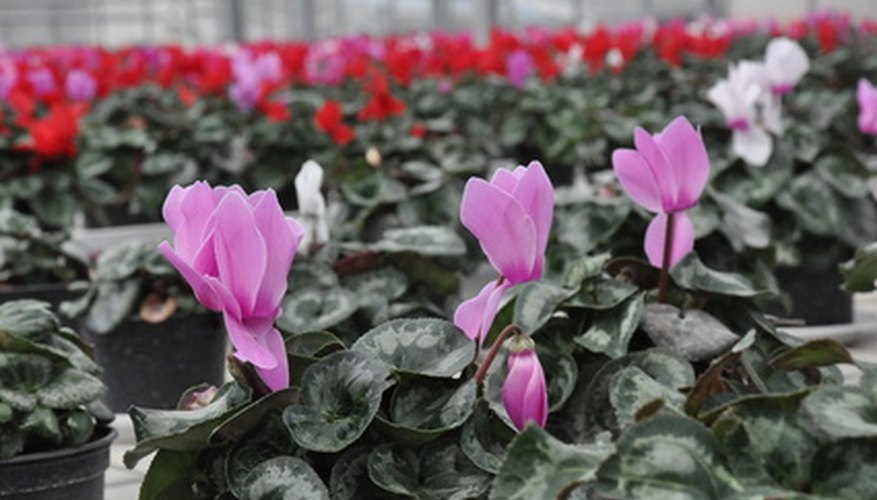 In the 1950s, almost everyone's grandma owned an African violet or two; the plants were easy to keep and, most importantly, they were widely available. Azaleas and gardenias were sentimental gift plants that often took places of honor near the window or in the southern garden. As houseplants became more popular, more flowering varieties became available. Peace lilies and anthurium tolerate medium light and bloom in exotic spathes. Lipstick plant, dwarf chennile plant, kafir lily and kalanchoes are easy-care plants to brighten the indoor garden; gloxinia, guzmania, angel-wing begonia and cineraria are a bit more demanding. Flowering bromeliads like the kafir lily and silver vase plant provide tropical flair. Crown of thorns, like its relative the poinsettia, exudes a poisonous milky-white sap.
Visitors Who Stay
Most houseplants join the indoor garden by invitation. Some drop in for special occasions and stay. Amaryllis, Christmas cactus and poinsettias arrive for the holidays. Easter lilies, shamrocks, oxalis, narcissus and tulips come as gifts for springtime holiday gifts. Some holiday visitors become permanent residents of the indoor garden, and some, like tulips and narcissus, move to the outside garden. Plants also turn up with dinner or house guests; mums and hydrangeas can be put in the garden; cyclamen need a period of dormancy before re-blooming and Persian violets are frequently discarded. Other plants, like the winter-blooming Ixora, fishy-flowered guppy plant or miniature flowering maples, acquired on a whim, may become permanent residents.
Winter Vacationers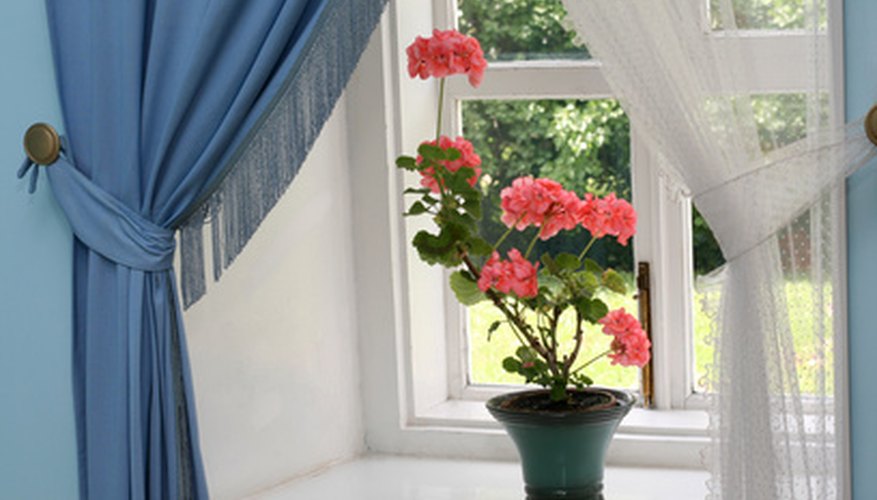 Many of the plants we put in the summer garden as annuals are really tender perennials that can be brought inside to bloom all winter long and returned to the outdoor patio or garden in the spring. Geraniums, begonias, hibiscus and jasmine will all continue blooming in their pots throughout the winter, provided they have enough light and humidity. Orchids can spend the summers outdoors and winters indoors in bright indirect light and bloom in both environments. Calla lilies and other tubers can be potted up to bring inside for winter color. Even coleus, a plant noted for its foliage, will put forth spikes of little blue flowers inside during the winter. Annual salvia, lobelia and begonias can all continue to bloom through the winter in pots; bring them in before the furnace starts in the fall, put them in the brightest spot you have and mist them daily until they acclimate.