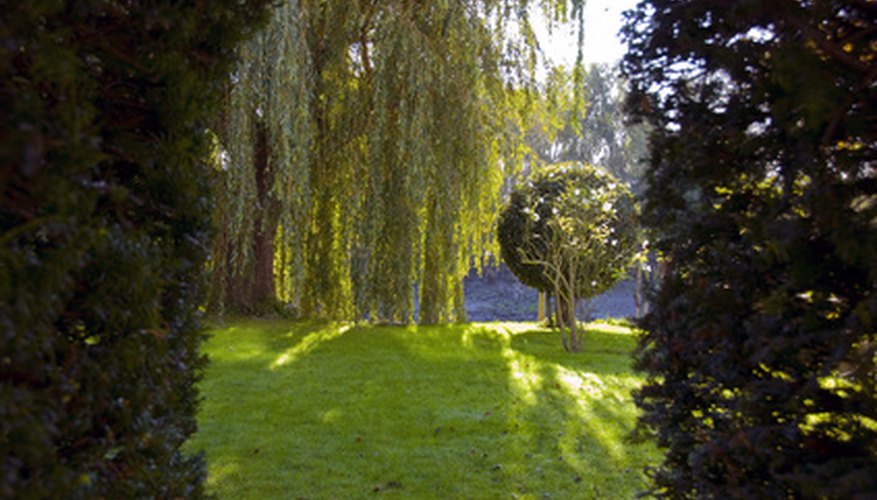 Nut grass, also called nut sedge, is a very tenacious weed. It can grow back from just about any piece of the plant, and frequently people fail to actually uproot it when they are clearing out their yards because of the small, nut-shaped nodules on the ends of the roots, which cling to the soil. Killing off nut grass is difficult, but with temerity you can eradicate this pesky weed from your yard.
Manually dig up as much nut grass as possible. Work on a day after a rain so the soil is damp and less likely to "hold on" to the nut clusters at the ends of the roots. Use your spade and gardening fork to carefully work the soil away from the nut grass roots and lift the entire plant out of the ground. Place it in the garbage bag rather than dropping the plant debris on the lawn or composting it.
Treat your yard with dry molasses. This will make the soil rich, which will make your lawn happy and your nut grass miserable. The healthy, growing grass will choke out most, if not all, of the young nut grass plants that try to grow back. Use 3 to 5 lbs. of dry molasses per 100 square feet, and water it in with the garden hose.
Spread corn meal gluten on your lawn. Use a volume of 20 lbs. per 1,000 square feet. Spread it on the lawn after your grass has sprouted. The gluten will prevent any remaining nut grass seeds from germinating.