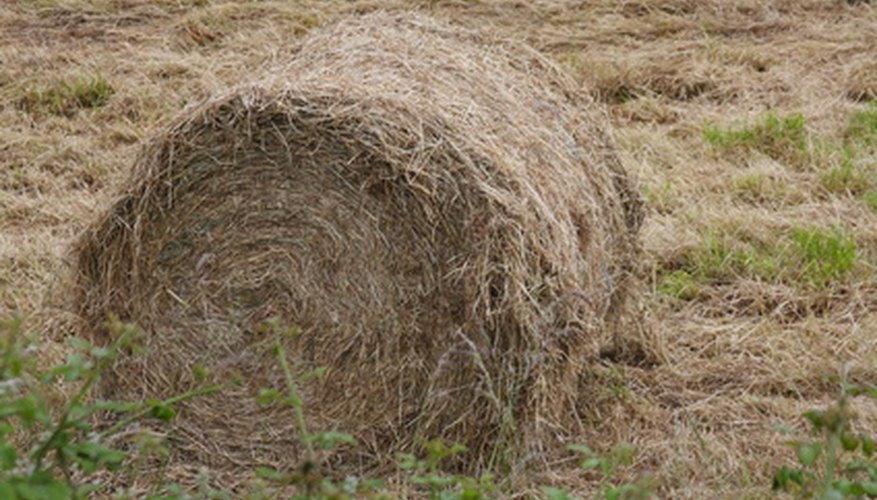 Orchard grass is a cool weather bunch type grass. The perennial grass is chiefly propagated for pasture forage and hay cropping. Since orchard grass grows in bunches, inter planting with legumes will increase the forage value for pastures, along with hay crops. According to the University of Missouri Extension Service, planting orchard grass is best done at least 45 days prior to any first killing frost. The young seedlings must be well enough established to survive the cold winter weather.
Conduct a soil test from the field area that will be planted in the orchard grass. Apply the recommended limestone and fertilizer requirements, as per the results from the agricultural extension service soil test. The amendments should be added prior to any field cultivation. Some legumes may require a six-month lead time in limestone application to receive full benefit from the addition.
Cultivate the field using the appropriate mechanical devices. This may include pulling a multiple disc cultivator to extensive plowing. Cultivation methods may be fully dependent on the soil test results and any invasive weed problems.
Drill or broadcast the orchard grass seed at a rate of 4 lbs. per acre. If using a seed broadcast method, the soil must be bare in order to create a good seed to soil contact. Mix the appropriate legume seed mixture if adding a fall legume crop to the pasture or field.
Attach the field roller to the rear of the tractor. Roll the field thoroughly if the seed broadcast method was applied. The roller will push the seed into the bare soil and improve germination rates.