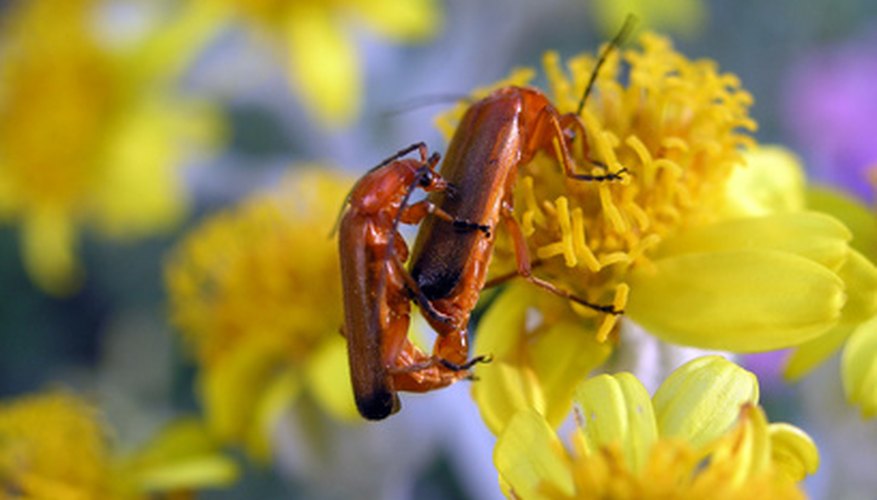 Garden plants attract many insects that you may not want around. Some of those insects are even harmful to your plants and flowers. Aphids, for example, suck the juices out of your plant leaves and cause them to die. Fortunately, you can make a homemade insecticide that will kill your pesky insects, yet be gentle to the plants and flowers you apply them to.
Pour 1 quart water into a medium-sized bowl.
Add the dish detergent and mix the two ingredients together. This is your basic insecticidal soap.
Pour in the isopropyl alcohol. Mix the three ingredients together. Isopropyl alcohol helps to break down the shells of some insects, which makes it a great addition to any basic insecticidal soap recipe.
Fill the empty spray bottle with your homemade insecticidal soap.
Spray the plants and flowers in your garden with your insecticidal soap. Also, spray anywhere near your garden where you see insects. The homemade insecticidal soap will begin to work very quickly.
Things You Will Need
1 quart water

2 Tbsp. dish detergent

1 cup isopropyl alcohol

Medium-sized bowl

Spray bottle
Tip
If you want to also repel insects, you can add some garlic and onions to your homemade insecticidal soap. Let it sit for a day, and then strain the liquid to remove any pieces of garlic and onion. Use in a spray bottle as stated above.