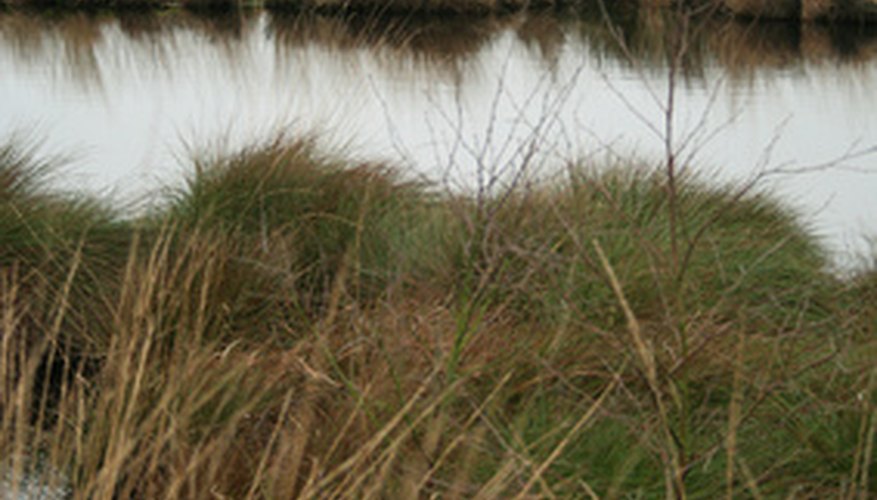 Peat moss is an organic product made from decayed vegetable matter found naturally in peat bogs throughout the world. The texture of peat moss is spongy, and peat moss usually has a black appearance due to its rich nutrient content. Peat moss can be used in a wide range of gardening applications from soilless seed starting mix to potting mix for container gardens to soil amendments for improving the drainage and nutrient content of soil. Peat moss is available for purchase at most garden centers.
Determine how much peat moss you need before purchasing it. You may only need a few quarts of peat moss for a container mix. By contrast, amending the soil for your garden may require one 3.8-cubic-foot bale of peat moss per 180 square feet of soil.
Determine which area stores carry peat moss. During the growing season, you can find peat moss in the garden section of many home stores. Peat moss may be available year-round at garden centers, nurseries and farmer's cooperative stores. Additionally, some stores now carry coir dust instead of peat moss. Coir dust is made of coconut husks. Environmentalists consider coir dust a more environmentally friendly alternative to peat moss.
Compare the prices on peat moss. Some vendors who sell peat moss in bulk may have a better price than vendors who sell peat moss in pre-packaged bales.
Ensure that you have a proper means to transport peat moss. A car with an upholstered trunk is fine for carrying bales of peat moss packaged in enclosed packages, but you should use a pickup truck or trailer if you are purchasing peat moss loose in bulk.
Speak with a cashier when you purchase the peat moss. Speak clearly and be definite about what you wish to purchase. Both loose peat moss and peat moss bales are typically not stored within the same building. The cashier will typically ring up your purchase and then issue you a ticket. You must then take this ticket to a warehouse located on the premises. A clerk at the warehouse will help to load your peat moss into your transport.
Things You Will Need
Calculator

Truck or other transport