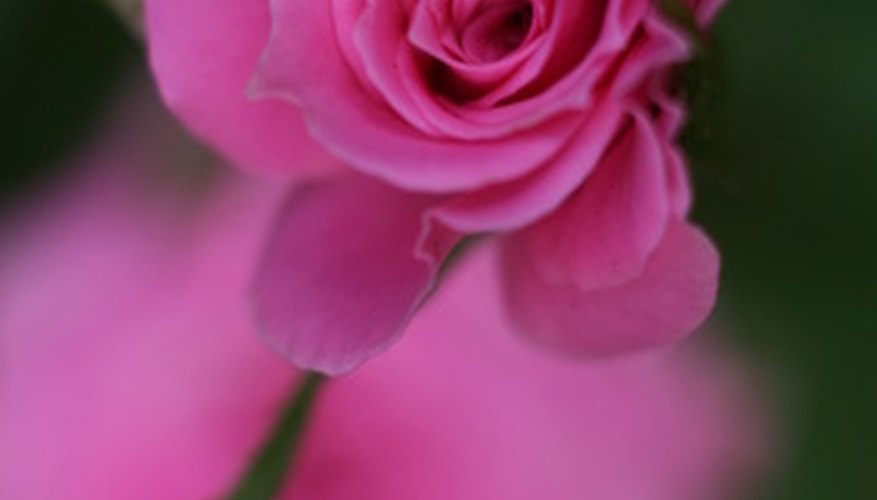 Fragrant, bold and the symbol of love make roses an extraordinarily popular garden plant. Grow them in a greenhouse during the winter months and be the envy of the neighborhood. Greenhouses provide a stable growing environment with the advantage of protection from rainstorms, wind and frost. Best of all, roses are relatively simple greenhouse plants, requiring only a few consistent care aspects.
Maintain a temperature of 70 degrees F and a humidity level of 60 percent in the greenhouse at all times to ensure the roses will not wilt or form fungus. Check the temperature and humidity regularly with a thermometer and barometer.
Prune all dead rose heads from the plants. Remove all dropped foliage and plant matter from the soil to prevent pests from thriving in the greenhouse.
Feed the roses a rose fertilizer twice during their growing season. Administer the first round of fertilizer as the roses form their first buds. Give the plant more fertilizer after the buds die to replenishe the rose plant for the next season. Follow the fertilizer's label instructions for dosage.
Water the plants consistently to a depth of 1 inch below the soil line after the soil dries out.