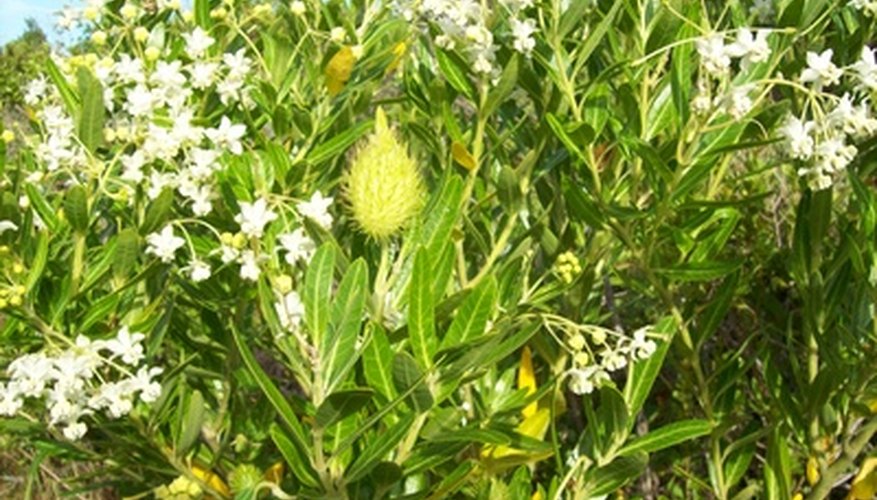 Acme Super Brush Killer is a broadleaf herbicide often used after other herbicides have failed. If you have any tough weeds, shrubs or brush to remove, use Acme Super Brush Killer for immediate results. It is important to correctly mix Acme Super Brush Killer, which is a concentrate requiring water, before application.
View your weather reports and locate a day when the wind is low and no rain is forecast for at least 24 hours.
Prepare yourself to mix the Acme Super Brush Killer, which is a dangerous product. Take proper precautions by donning a mask, goggles and gloves. Make sure to wear long clothing to protect your skin.
Measure and pour 8 ounces of Acme Super Brush Killer in your garden sprayer.
Add 3 gallons of water to your garden sprayer. This should mix with the Acme Super Brush Killer naturally as you pour it in, but you can give it a shake when you are done to be sure.
Spray over the brush you want to kill.
Things You Will Need
Gloves

Goggles

Mask

Long clothing

Acme Super Brush Killer

Water

Garden sprayer
Tips
For larger areas use 2 quarts of Acme Super Brush Killer with 25 gallons of water.

For smaller sprayers mix 1 ounce of Brush Killer with 48 ounces of water.
Warning
Call the poison control center at 1-800-222-1222 if you swallow or inhale this product.