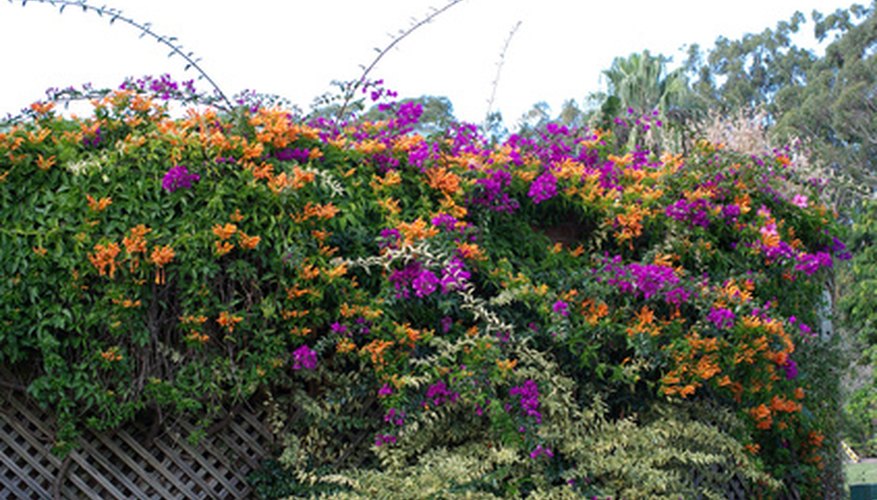 Raised beds are a convenient alternative for gardens with poor soil, or if you have a small garden space. The beds can be made to fit any space, but the most popular styles are 4-by-4 foot squares. The small, compact size of raised beds are ideal for beginning gardeners, who may become overwhelmed by the work a larger garden requires. Space plants close in a raised bed to accommodate multiple plants and allow fewer weeds to find their way into your growing area. Place a trellis at the end of your raised bed for taller or climbing plants such as tomatoes or beans.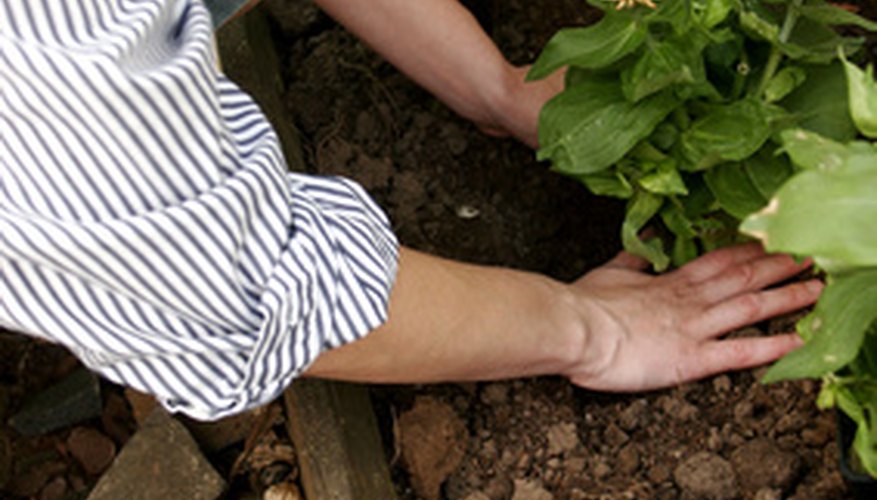 Divide your raised bed into four square-foot blocks. Use sand or lime to mark the divisions.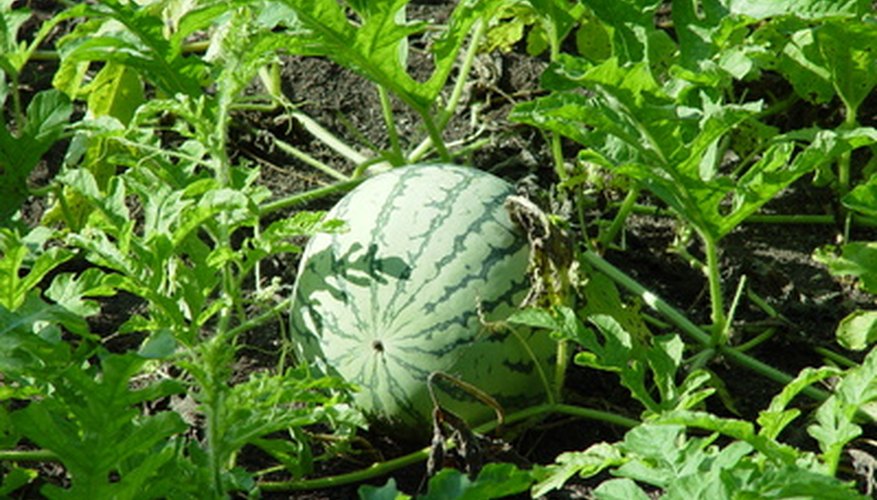 Plant four to 16 vegetables per each square, depending on the size of the plants at maturity.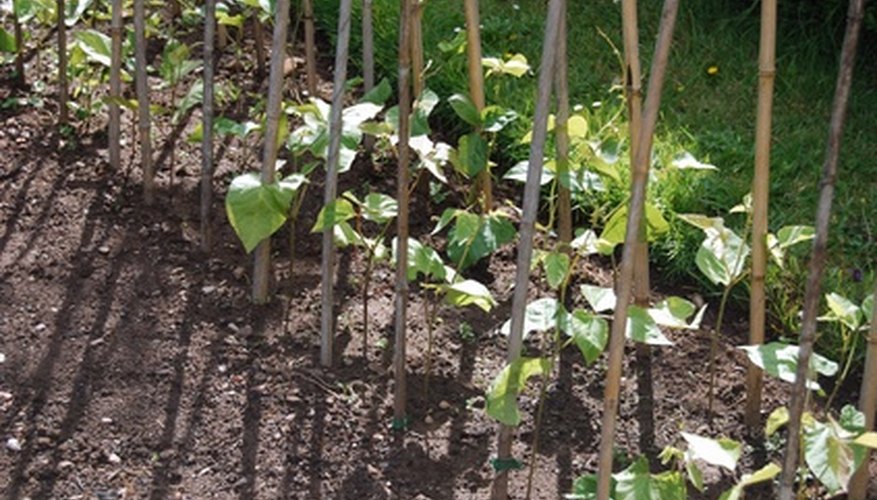 Install stakes or a trellis on the north side of the raised bed, so that the taller plants do not block sunlight from shorter plants. Use string to tie plants that grow vertically, such as tomatoes, to a trellis or stakes as a stabilizer. Space stakes at 6-inch intervals for beans, and 2 feet apart for cucumbers and tomatoes.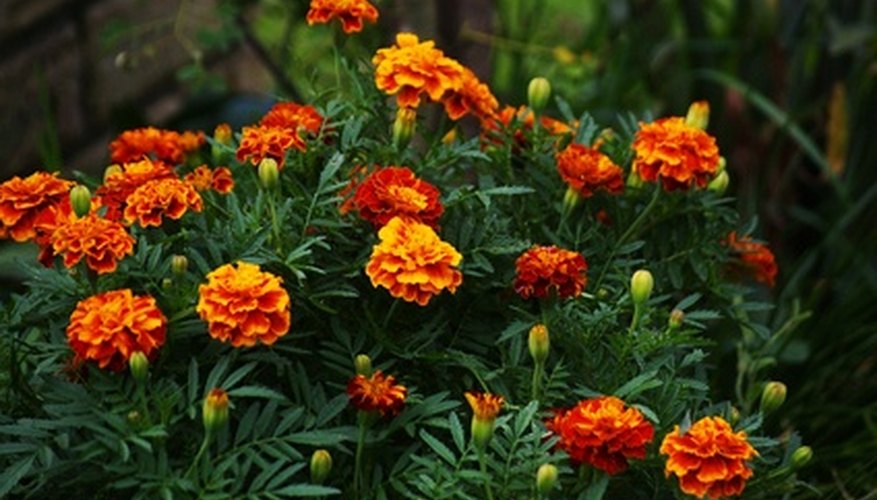 Space vegetables and other plants according to size in each square foot section of the raised bed. Use the following space guidelines for a raised bed:
Pole beans: eight per square foot (vertical growers), 3 inches apart Beets: nine per square foot, 2 to 3 inches apart Spinach: nine per square foot, 2 to 3 inches apart Tomato: one per square foot (vertical growers), 6 inches apart Marigolds: four per square foot, 3 to 4 inches apart Lettuce: nine per square foot, 3 inches apart Radishes: 16 per square foot, 2 inches apart Carrots: 16 per square foot, 2 inches apart Cucumbers: two per square foot (vertical growers), 6 inches apart Onions: 20 per square foot, 1 to 2 inches apart Peppers: two per square foot, 6 inches apart Strawflowers: six per square foot, 3 to 4 inches apart Garlic: eight per square foot, 2 to 3 inches apart