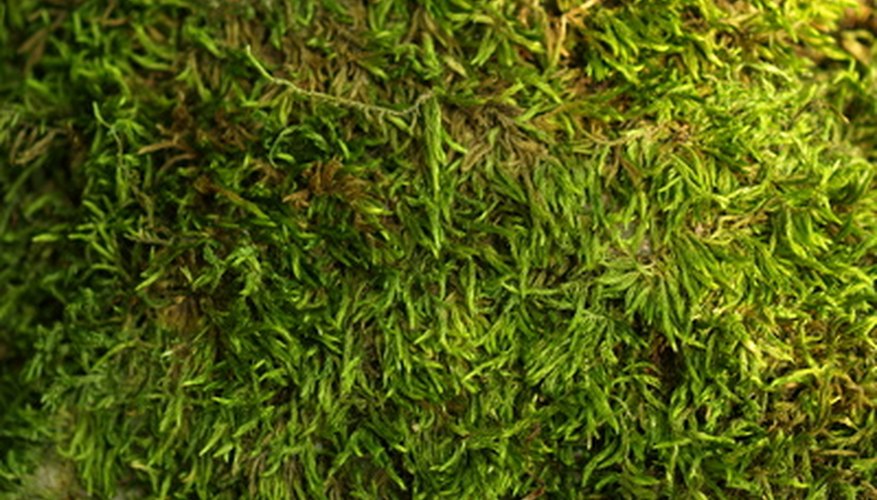 Moss often grows in locations that do not get enough sun. It can also grow where there is excess moisture. Moss has the ability to grow quickly, and can even take over your lawn if you are not careful. Once you find this moss, you can kill it with bleach or store-bought chemicals. The moss will die, and you will then be able to remove it with ease.
Put on a pair of garden gloves. This is especially important if you used a chemical to kill your moss.
Rake your dead moss into a pile. This is easily done if you begin at one end of your lawn, and work your way to the other end. You could rake the pile from left to right, or from back to front.
Use a shovel to lift up the dead moss, and toss it into a trash bag for disposal.
Add new grass seed to the bare ground where the moss use to be. You can use your hands to do this if the area is small. If you have a larger area, use a seed spreader.