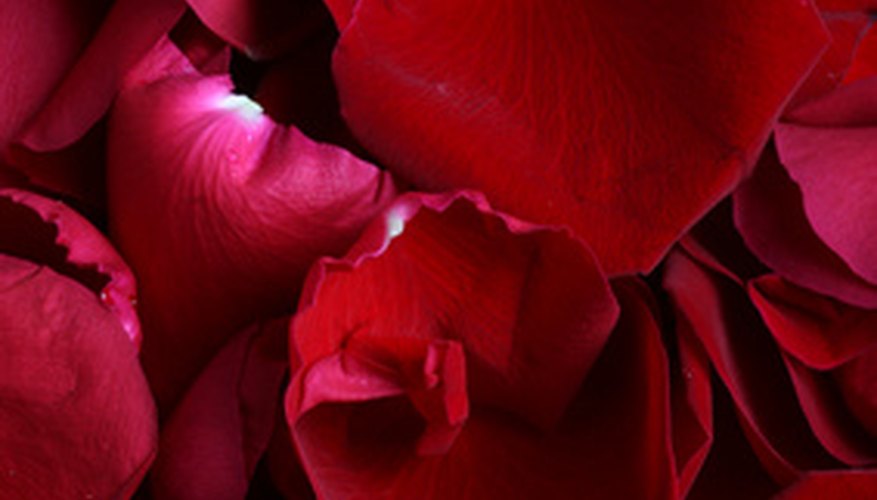 Preserve or dry rose petals with a silica gel, the North Dakota State University Extension advises. Silica gel, a granular chemical, absorbs moisture quickly, preserving rose color better than other drying methods. Purchase silica gel from a florist, craft store, garden center or nursery. Rose petals dried this way can reabsorb moisture, so place them in a closed container for displaying to protect them from humidity.
Pour a 1-inch layer of silica gel into a shallow airtight container large enough to contain the rose petals.
Spoon silica gel on top of the petals until you have covered the flowers.
Place the lid on the container and leave it for a minimum of three days.
Check the rose petals after three days to see whether they have dried. Dry rose petals feel papery. If they're not dried, check them daily until they feel dry. Most flowers dry within three days.
Brush the silica from the petals once they're dry. Use a soft paint brush to fully remove the silica gel.
Dry the silica gel for use in future projects. Silica gel turns blue when it's dry, pink when it's wet. Bake the gel in a 200-degree Fahrenheit oven until the gel turns blue. Store it in an airtight container.