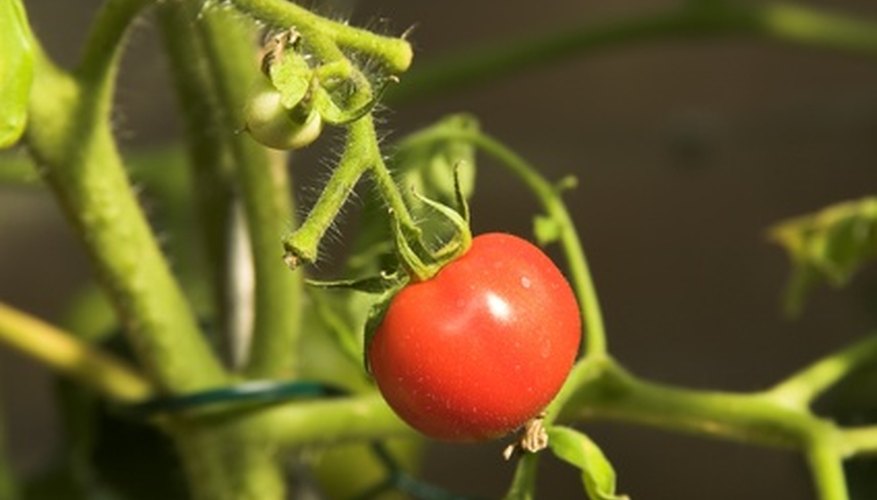 When you grow your own vegetables, you are taking matters into your own hands. You can use fertilizers and chemically enhanced seeds and plants, or you can purchase organic seeds or organic plants and select not to use chemical fertilizers. When it comes to controlling pests, including pesky flies that may be carrying disease, you can also choose natural, home remedies to help prevent, control and kill them.
Stop luring the flies near your vegetable plants. Clean trashcans weekly using disinfectant and keep the lids on tight. Make sure your trash is picked up or taken to the dump at least every week. Clean up pet feces in your yard as well and avoid placing the feces in the trash cans for more than a couple days at a time. If so, enclose the feces in plastic, sealed bags so they do not attract the flies.
Clean your vegetable garden and keep it tidy. Clean up rotting vegetables, leaves and other debris that has fallen on the ground.
Grow basil or tansy in your vegetable garden. If you grow them in pots, you can move them to the different areas that are most afflicted with the flies.
Burn eucalyptus leaves. The odor repels both flies and mosquitoes. First call your local government for any possible fire regulations. Use common sense when burning eucalyptus leaves. Do so in a contained area, such as in a charcoal grill, and keep children and animals at bay.
Make your own sticky fly traps. Use a large, brown paper bag, cut and flattened out, or purchase a large piece of poster board, available where school and craft supplies are sold. Choose yellow-colored paper if possible since flies are attracted to yellow. Mix equal parts of corn syrup and boiling water to create a sticky mixture that can be applied to both sides of the poster board. Hang the sheets near your vegetable gardens, such as on a clothes line. Alternately, cut the poster board first into manageable pieces and glue to stakes prior to applying the sticky mixture.