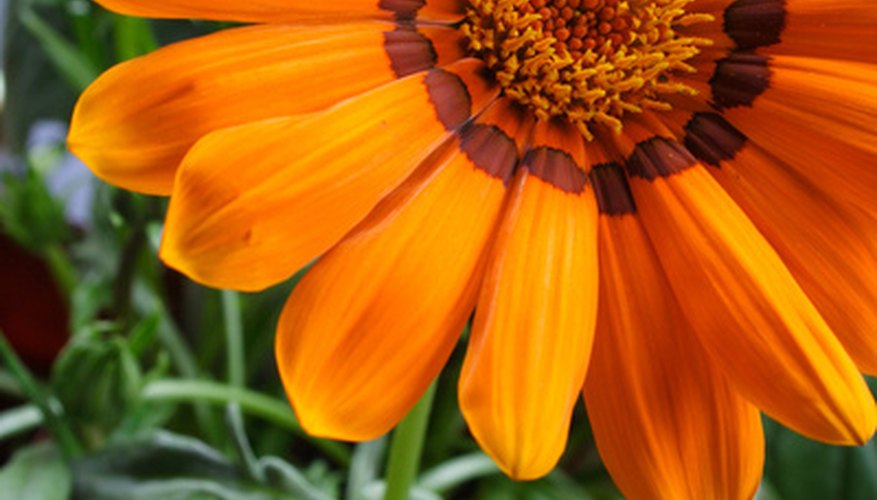 According to tradition, boys wear boutonnières on prom night, while girls wear wrist corsages that dress up their ensembles while keeping their hands free. This way of enhancing attire with a wrist corsage, also called a mini-bouquet, is also utilized for birthdays, anniversaries, weddings and receptions. Making one of these arrangements is a simple process that does not require special skill.
Snip excess stem length off the two main flowers, three to five filler flowers and two to three foliage stems, cutting the stems to 2 inches. Use sharp scissors so each cut is straight.
Hold the two main flowers so their stems overlap each other in the center, while the flower heads face opposite directions. Secure both the stems together with floral tape, wrapping it around the intersection.
Place two filler flowers over the intersection to cover the tape and stem length. Secure them in place with floral tape. Depending on personal taste, add two or three more flowers around these fillers to give the corsage a brighter and fuller look, or use two to three buds.
Arrange foliage around the flowers, or on two sides. Use delicate foliage such as baby's breath, or leaves such as ferns. Foliage helps structure the corsage and gives it a fuller look. The deep contrasting green of the leaves also makes the flowers stand out, making the corsage more attractive. Secure the stems in place by winding floral tape around them.
Flip your corsage carefully so the stems of flowers and foliage are visible. Snip off excess stem length with a sharp pair of scissors. Make sure none of the stems are visible from the top.
Cut an elastic band the size of your wrist, allowing for ½ inch to overlap the edges. Sew the ends together with a needle and matching thread, or use a sewing machine. Lower the corsage over the elastic band, right in the center. Arrange it so it conceals the band. Sew the corsage in place by looping thread with a needle over the stems.
Things You Will Need
2 main flowers

3 to 5 filler flowers

2 to 3 foliage stems

Sharp scissors

Floral tape

Wide elastic band

Needle or sewing machine

Matching thread
Tips
Make your real flower corsage the evening before, or the morning of the occasion.

Refrigerate your corsage until the ceremony, to retain freshness of real flowers.