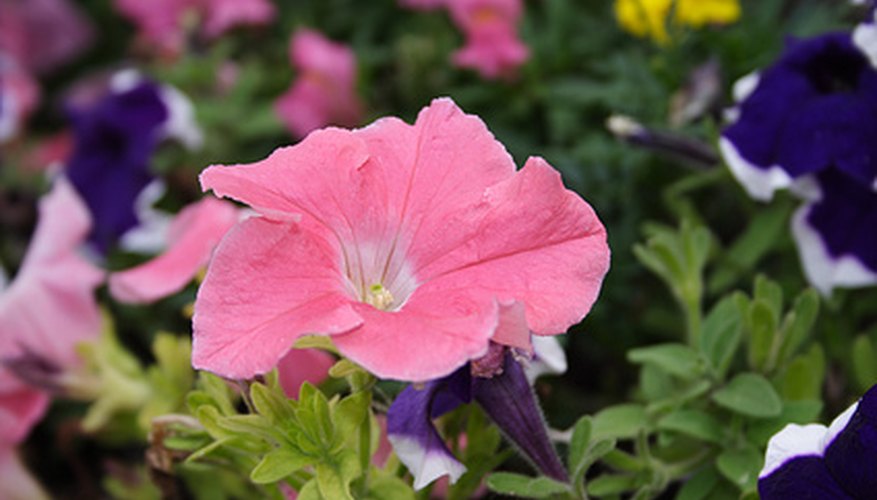 Petunias are classic garden beauties with delicate foliage and soft, papery blooms. Petunias are available in an almost endless selection of colors and even some striped varieties. They produce blooms from spring until frost and are guaranteed to bring in colorful garden visitors, such as hummingbirds and butterflies. Petunias have a sweet fragrance that is especially noticeable on hot, humid summer nights. They thrive when planted in containers and do not require a lot of attention.
Select a planting container that is 10 to 12 inches in diameter and has several holes in the bottom for drainage.
Fill the planting container three-fourths of the way with a mixture of two parts potting soil and one part peat moss.
Plant the petunias at the same level they were growing in their original containers. Add water until it begins to drip through the drainage holes.
Place the container in a location that receives at least five hours of sunlight each day.
Water petunias whenever the soil no longer sticks to your finger. In hot weather it may be necessary to water daily.
Fertilize every other week with a water-soluble fertilizer mixed as indicated on the package.
Pinch off faded flowers to promote new blooms. A few varieties, such as milliflora petunias, do not require deadheading.
Prune the branches back to one-half their original length if they become spindly during the heat of summer.