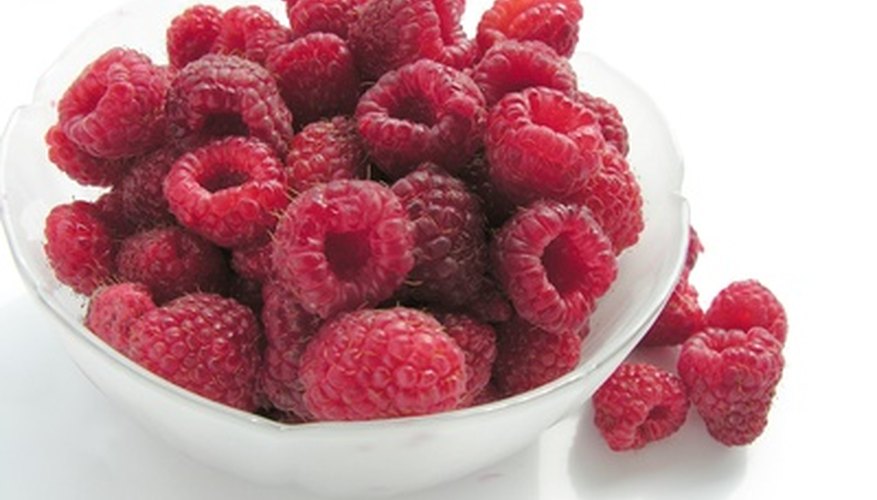 Latham raspberries are one of the oldest raspberry cultivars. They are hardy in cold areas but may develop some mildew problems in humid weather. This raspberry plant is known as a summer-bearing variety which ripens mid-season. Latham raspberry fruit is either red or yellow; flowers are white; and leaves have a slightly serrated edge. Latham raspberry plant canes can reach 10 feet in length.
Cultivar
Latham raspberries were first introduced as a hybrid cultivar in 1920 in Minnesota, where they were developed to adapt well to cold weather. They are hardy to Zone 11 where the low average winter temperatures can reach -50 degrees F, according to the USDA Plant Hardiness Zone Map. Some growers list varieties that are hardy to Zone 8 only. Check your local growing conditions before choosing a Latham raspberry plant.
Fruit
Latham red raspberries have good flavor, freezing quality, and are medium sized. They begin to ripen in June to mid-July and continue over the entire summer growing season. The plants are upright in growth. Canes are almost thornless. Flowers and fruit grow in clusters and are easily picked.
Cane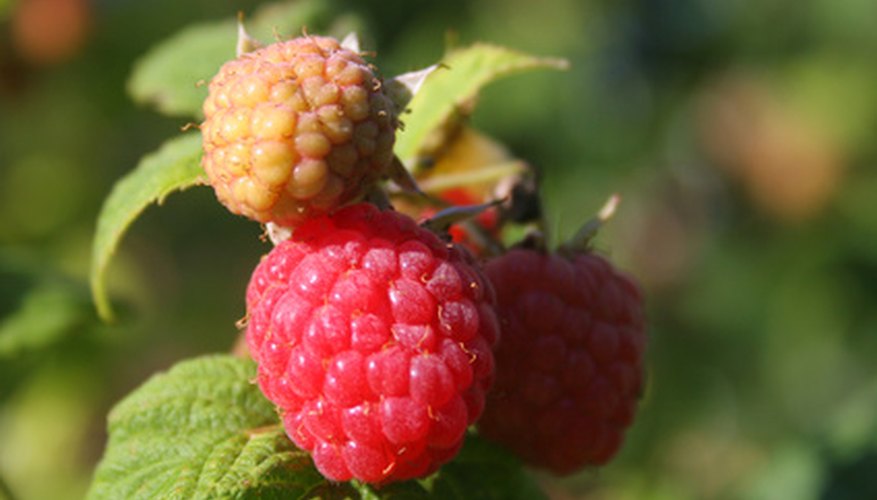 Latham raspberries and other berry plants have two types of canes: the primocanes and floricanes. Primocanes grow up from the crown root in early spring. Floricanes are canes that have undergone one year of growth and dormancy. They overwinter and flower again in the spring as the primocanes are beginning their cycle. Latham raspberries and other summer varieties set all their fruit on floricanes.
Growth
Grow Latham raspberries where they will receive six to eight hours of sunlight per day. Give plants adequate room to spread; canes grow to 10 feet. Space plants 2 feet apart and rows 10 feet apart. Avoid planting to within 300 feet of where tomatoes, potatoes, or eggplant have previously grown. Plant Latham raspberries in spring as the growing season starts.
Pruning
Prune Latham raspberries twice a year, in spring and immediately after the harvest. In spring remove all the weak canes and cut back tall canes to 5 feet. After the summer harvest, remove all the canes that have produced fruit. Latham raspberries are upright but often need support when fruit is most abundant. They do well when supported on wire trellis systems.