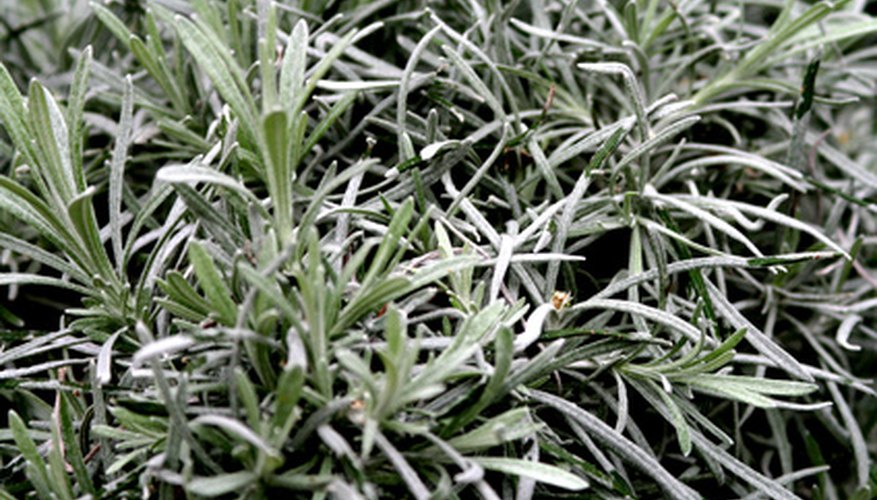 The August flower garden can be filled with tired-looking annuals and perennials, which have used most of their energy producing flowers earlier in the season. To keep the flower garden looking its best during late summer and early fall, plant flowers that don't bloom until late July or August. Their fresh-looking blossoms will perk up a tired-looking flower garden and most will continue blooming for the rest of the gardening season.
Russian Sage
With its gray foliage and lavender flowers, Russian sage (Perovskia atriplicifolia) is a stand-out in the perennial garden, whether planted as a filler or a feature. It grows 3 to 4 feet high, preferring full sun and well-drained soil. It is very drought tolerant and prefers dry soil. Hardy to USDA Zone 5, Russian sage takes a loose, open form and an upright growth habit. Cut it back nearly to ground level in spring to keep the stems from becoming woody, which results in a loss of foliage and flower quality. Russian sage blooms from July through September and rarely needs dividing.
Helen's Flower
A member of the sunflower family, Helen's flower (Helenium autumnale) also is called "common sneezeweed." Its uncommon flower petals appear to be backward on the plant in that they are broadest at their tip than at their base. Growing to a height of 3 to 5 feet, Helen's flower blooms from July until frost. Plant them in a moist, damp area, where they will thrive. Although they tolerate drier soil, they will not grow as tall or as robust as those grown in wet locations.
Resurrection Lily
A late summer blooming bulb, resurrection lily (Lycoris squamigera) also is commonly called magic lily, surprise lily and naked lady. It has an unusual growth habit. Its strap-like leaves emerge in spring only to die down to the ground in early summer. In mid- to late summer it produces flower stalks, each of which produces four to 12 individual flowers. Plant resurrection lily in partial shade or full sun in soil that is well-drained. The bulbs should be planted the previous fall about 4 to 5 inches deep and 6 to 8 inches apart. To disguise the unsightly dying foliage during the height of the growing season, interplant them in the annual or perennial border.