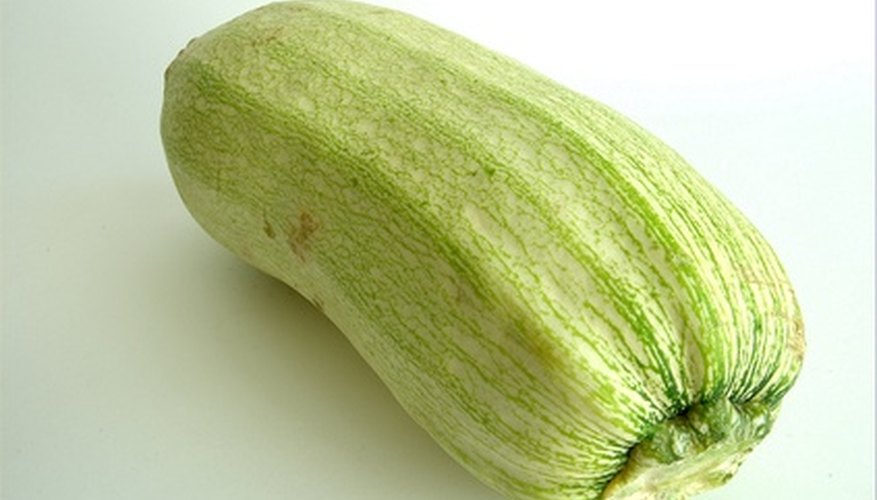 Summer squash is a vegetable that grows during the warm summer months when there is no frost. This vegetable comes in a wide variety of shapes and colors, from bright yellow to deep green. Summer squash is harvested when the rinds are immature and still tender. They are easy to grow and can grow abundantly all across the United States. These squashes do very well in the southeast, where temperatures are very warm during the summer months and there is no fear of cold nights. Planting summer squash is relatively easy.
Plant your summer squashes in growing zones 6, 7 and 8. They should be planted from early to late March, when there is no longer a fear of frost. Frost can kill your squashes or greatly reduce the production of healthy vegetables. The majority of the squashes produced in the south are planted in early spring.
Prepare the soil before you plant your squashes. Southern soils tend to be lower in pH than Northern soils. Test the soil to find out the exact pH. If the pH is too low, you can add lime. Start by adding 50 ponds of lime per every 1,000 square feet of soil. If the pH is too high, you can add sulfur. Use 1 pound of sulfur per every 10 square feet of soil.
Use a tiller to till the ground before you plant your seeds. The tiller should break apart the soil to a depth of 3 to 4 inches. Try to make straight rows that are at least 36 inches apart, so that you will have room to walk down the rows to harvest and care for the plants.
Seed the summer squash by using a mechanical seeder. You may also drop the seeds by hand. Planting 4 to 5 seeds together will ensure the success of at least one plant. Place the seeds so that each plant will be 12 to 24 inches apart. Summer squash plants will spread out as they mature. Cover the seeds lightly by using a rake.
Water the seeds immediately after planting. Continue to water them as the plants grow. Apply at least a half an inch of water per day. Increase the amount of water to an inch per day when the weather is warmer.
Harvest the summer squash when they are still young and tender. The skin surface will be soft and pliable. Seeds will germinate in the temperature reaches a minimum of 68 degrees Fahrenheit at night. Vegetables are ready for harvest approximately 45 to 55 days after they have been planted.