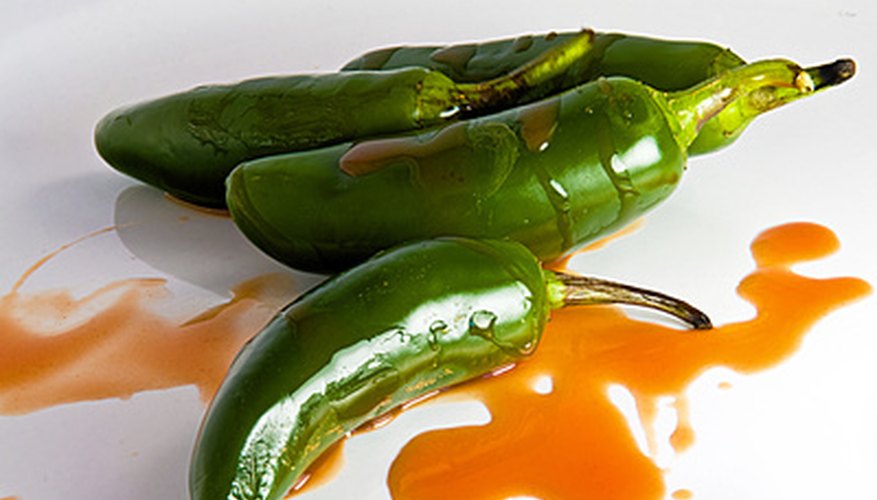 Peppers, whether sweet or hot, are warm season vegetables. When planted in Illinois, they do best when the days are long and warm. Temperatures between 70 to 80 degrees during the day and night time temperatures between 60 to 70 degrees are optimum. Above 90 degrees and below 60 degrees at night and the pepper will drop its blossoms and not set fruit.
Seeds
According to Maurice Ogutu, University of Illinois Extension Horticulture Educator, most home gardeners in Illinois plant their peppers from transplants rather than directly from seeds. Start the seeds indoors six to eight weeks before the average last date of frost in the spring. That date varies depending on how far north or south in Illinois. For example: Chicago's last date is April 22 while Springfield's date is April 17. Additionally the average date is just that. There is a 50 percent chance of frost after that date. Start the seeds by February 22 to meet the April 22 date.
Transplants
Peppers do not tolerate frost at all. The plant will be killed to the root and not come back. After transplanting in the garden keep a close eye on the weather. Protect the transplants with a protective layer of straw or a plastic gallon milk bottle cut in half. Remove during the day and replace at night. According to the University of Illinois, if you don't have the time to protect the seedlings, delay planting until May 20 through June 10.
Varieties
Different varieties of peppers have different maturity dates as well. Adjust the seed planting date accordingly. For example: red cayenne peppers mature in 75 days from planting, pablano peppers take 65 days, sweet green peppers mature in 75 days while habanero peppers take 90 days. Start habanero peppers 15 days earlier than red cayenne or sweet green peppers.