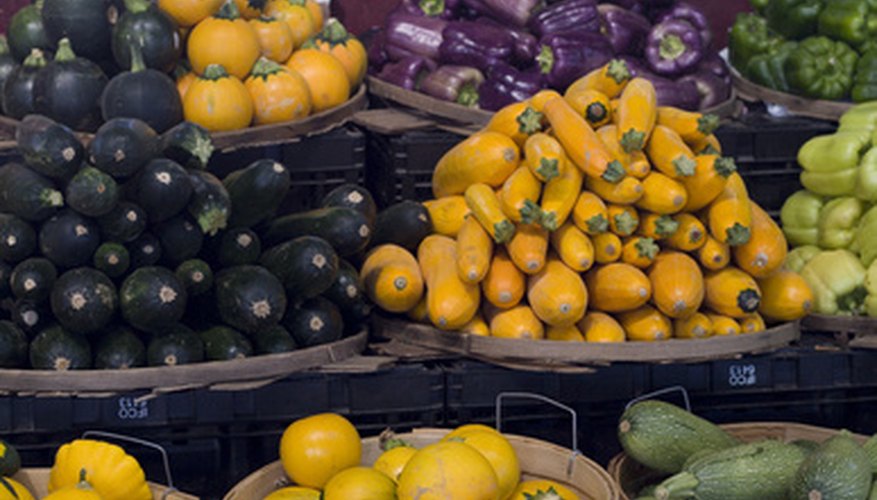 Most people know that tomatoes can be grown in pots but are unaware that a variety of other vegetables can also be grown in pots. The key to success is choosing the right size container and the right variety of vegetable. Beyond that, you will need to use a good soil and follow the growing instructions for that vegetable.
Beets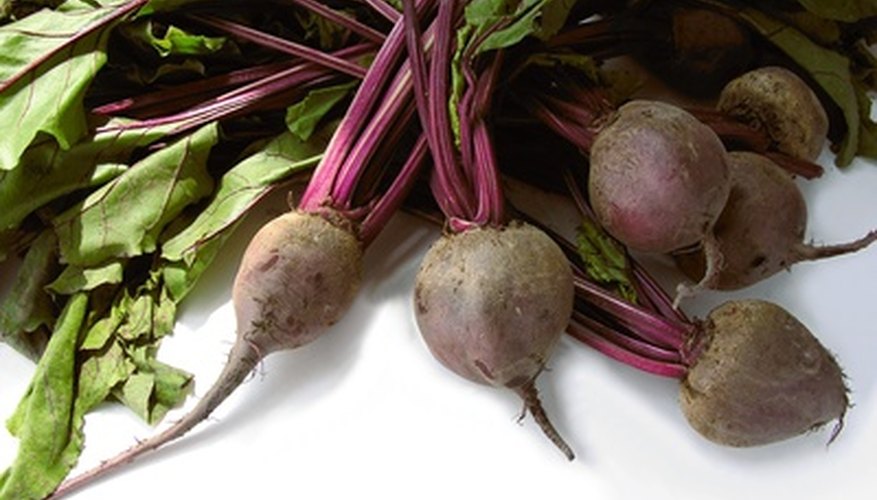 Beets can be grown in pots provided they are between 6- to 12-inches deep. For best results, plant them in a 1/2- to 2-gallon container. One the plants reach 6-inches high, thin them so they are at least 2 inches apart. Good cultivars include Baby Canning, Spinel Little Ball, Early Red Ball, Little Egypt, Red Ace Hybrid and Burpee Golden.
Beans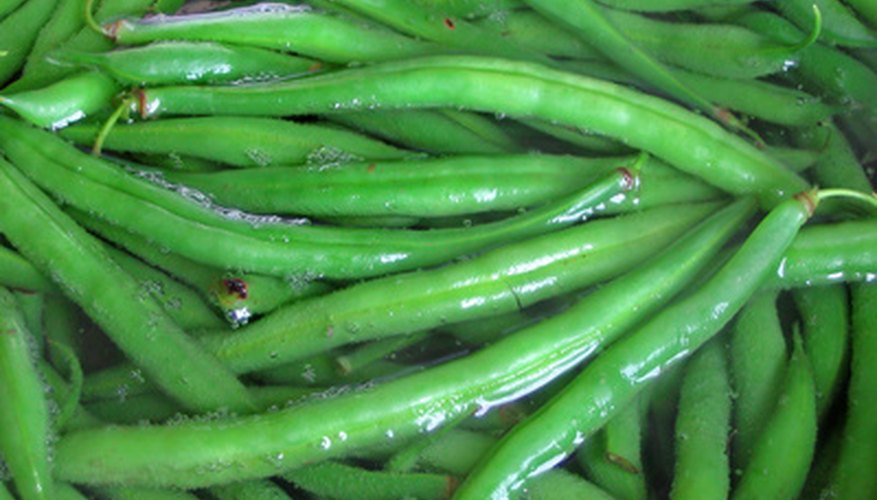 Lima and snap beans can both be grown in containers. Lima beans require a pot that is at least 12-inches wide and 8-inches deep. Good varieties include Bush Baby, Fordhook Bush Lima, Fordhook 242, Henderson Bush, Jackson or Wonder Bush. Snap or green beans should be planted in a 2-gallon container that is at least 8-inches wide and deep. Good cultivars include Greencrop, Kentucky Wonder, Topcrop, Tendercrop, Derby, Bush Romano, Contender, Provider or Bush Blue Lake.
Broccoli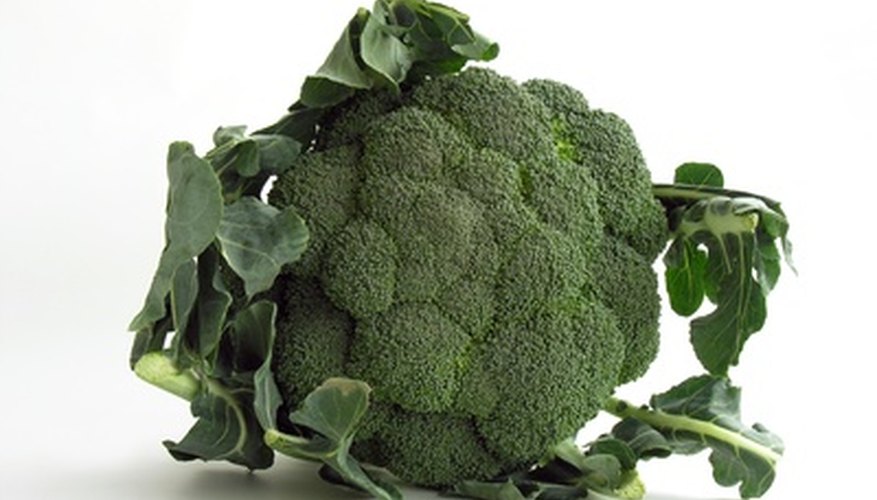 Almost any variety of broccoli, except Crusader, can be grown in pots. For one plant, you will need a 2- to 5-gallon pot that is at least 20-inches deep. For three plants, you need a pot that holds at least 15 gallons. Good cultivars to choose include Green Comet, DeCicco, Packman and Bonanza.
Cabbage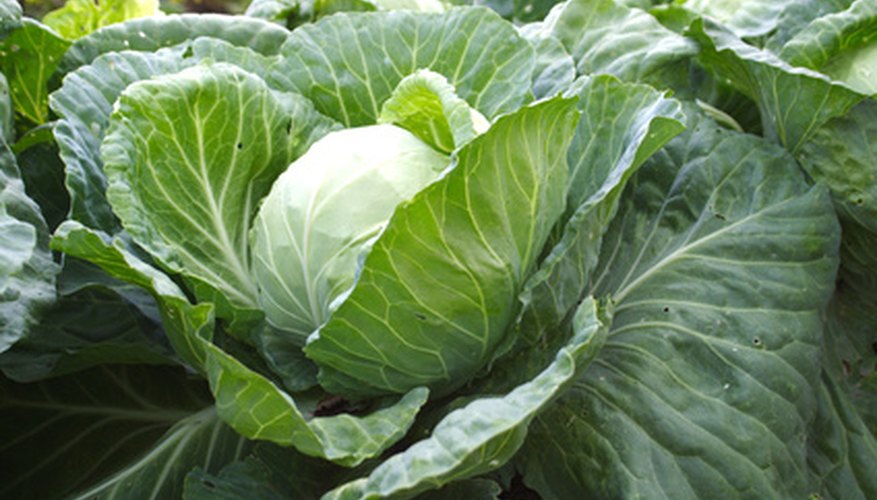 Cabbage, both regular and Chinese, can be grown in 5-gallon pots. Pots should be at least 12-inches deep for regular cabbage and 20-inches deep for Chinese cabbage. Make sure you plant only one plant per 5 gallons. Good cultivars of cabbage include Baby Head, Dwarf Morden, Red Ace, Early Jersey Wakefield, Minicole, Fast Ball and Flash. Good choices for Chinese cabbage include Michihili, Burpee Hybrid, Bok Choy and Wong Bok.
Carrots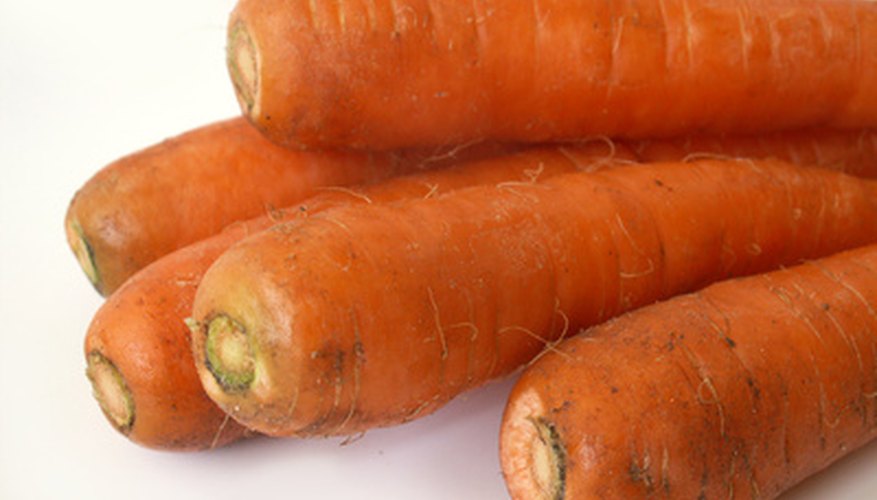 Carrots require a pot that is at least 10-inches wide and deep. The pot needs to be at least 2 inches deeper than the carrot's expected length. Expect to grow about two to three plants per gallon. Good varieties to grow in containers include Baby Spike, Best of the Bunch, Danvers Half Long, Gold Nugget, Little Finger, Nantes, Scarlet Nantes, Short & Sweet, Thumbelina and Tiny Sweet.
Cucumbers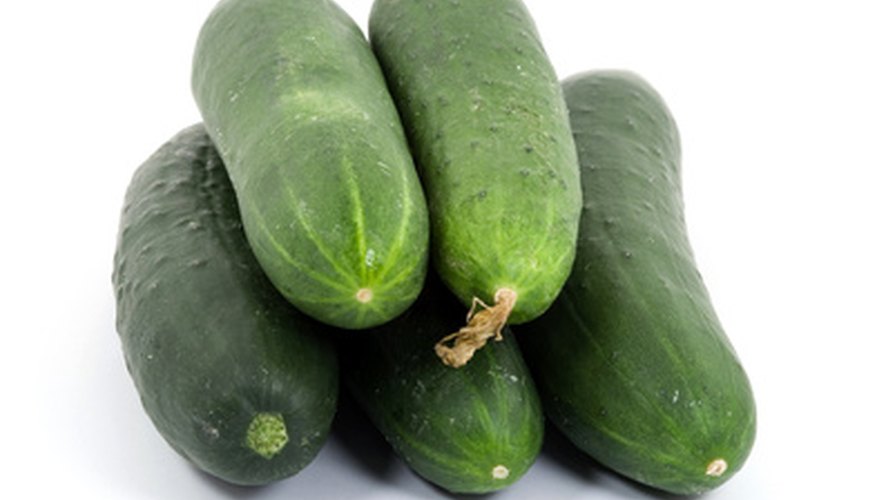 Cucumbers require a 1-gallon pot that is at least 20-inches wide and 16-inches deep per plant. Make sure you provide support for vines. Good choices include Salad Bush, Burpee Hybrid II, Bush Crop, Liberty, Early Pik, Spacemaster, Burpless, Patio Pik, Burpee Pickler, Bush Champion, Fanfare, Pickalot, Picklebush, Pot Luck, Crispy and Salty.
Eggplants
Eggplants require a 5-gallon pot that is at least 16-inches deep per plant. Good cultivars for pots include Black Beauty, Slim Jim, Ichiban, Florida Market, Long Tom, Dusky, Morden Midget, Bambino and Millionaire.
Lettuce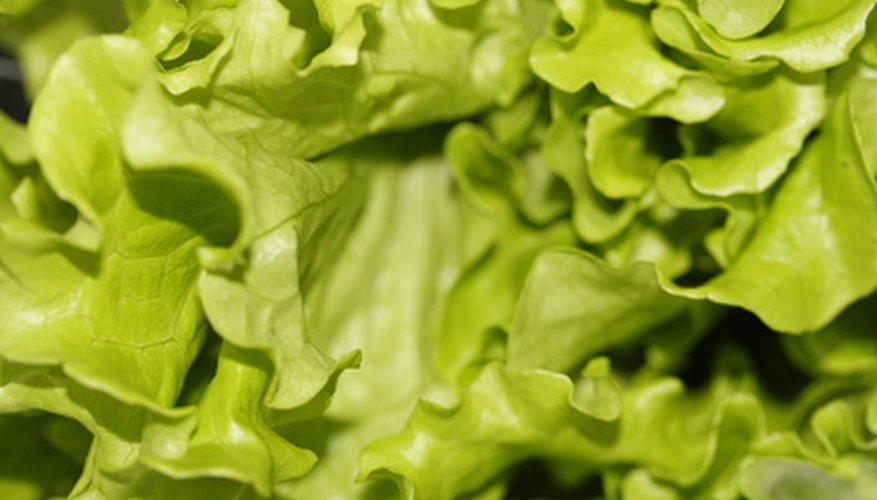 Leaf lettuce requires about 1-gallon for every two to six plants. Containers should be about 8-inches wide and 6- to 8-inches deep. Good choices include Green Ice, Salad Bowl, Tom Thumb, Red Sails, Black Seeded Simpson, Oakleaf, Buttercrunch, Romaine, Dark Green Boston, Ruby, Bibb and Little Gem.
Onions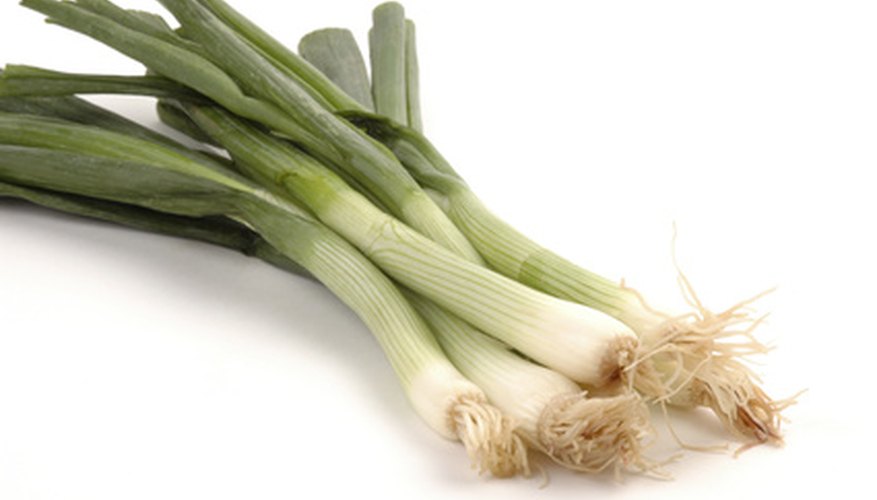 Green onions require a 1-gallon container that is at least 10-inches deep to grow about five plants. When choosing varieties, bunching types work best. Some good choices include Beltsville Bunching, White Pear, Japanese Bunching, Evergreen Bunching, Beltsville Bunching, Crystal Wax and Pickling PBR.
Peppers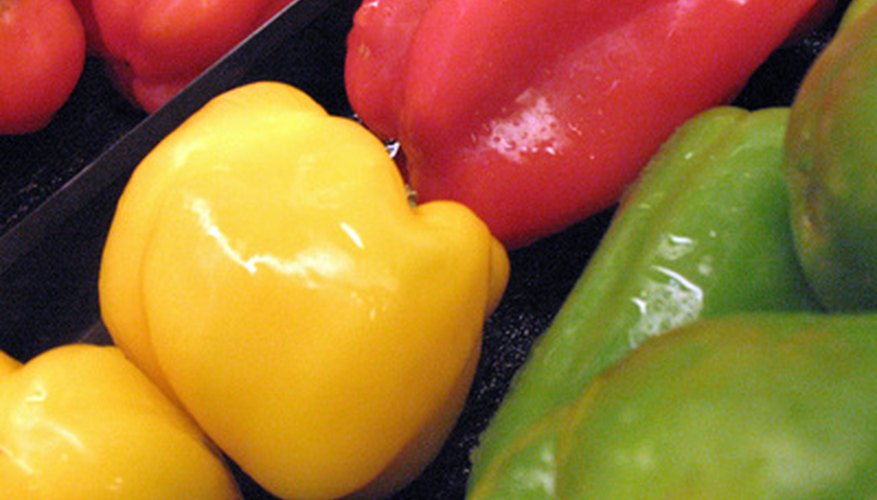 Almost any variety of peppers can be grown in pots. Allow about 2 to 3 gallons per plant and use pots that are at least 16-inches deep. Some of the best cultivars to try include Sweet Banana, Yolo Wonder, Long Red Cayenne, Lady Bell, Gypsy, Crispy, Keystone Resistant Giant, Canape, Bell Boy, Red Chili (hot), Red Cherry (hot), New Ace and Jalapeno.
Squash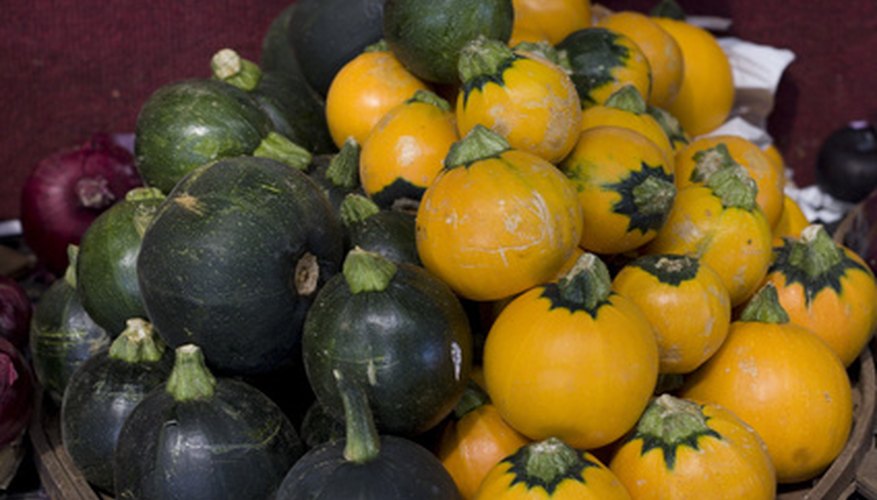 Both winter and summer squash can be grown in containers provided they are at least 2-feet deep. Allow about 5-gallons of space per plant and plant only bush types. Good cultivars of summer squash include Pic-N-Pic, Early Yellow Summer, Crookneck, Goldbar, Park's Creamy Hybrid, Straightneck, Scallopine, Peter Pan, Gold Rush, Pic-N-Pic, Richgreen Hybrid and Sunburst. Good cultivars of winter squash include Butterbush, Bush Acorn, Table King and Cream of the Crop.