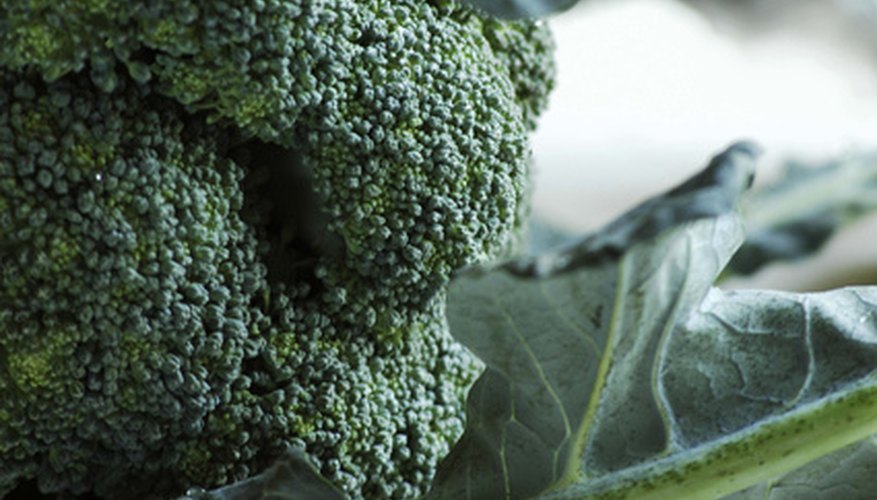 Saving seeds from your own garden is a simple and affordable way to extend your vegetable garden year after year. Make sure you have a good amount of broccoli plants set in a gridlike pattern rather than a single row, so bees and other insects can pollinate them. You will harvest much of your broccoli crop for food, but leave three to six plants for seed collection.
Watch the three to six plants you have selected for seed collection over the growing season as the heads, which you would normally harvest and eat, grow taller. When they start to turn yellow, that is a signal that it is almost time to harvest seeds.
Check the slender seed pods with your finger to see if they are dry to the touch. Once they feel dry, use a sharp knife to cut the entire plant off at the ground.
Loop string around the base of the plant and hang the broccoli for 1 or 2 weeks in a dry, well-ventilated spot inside your home. As the plant hangs, the dry pods will start to become more brittle.
Collect the pods from the plant and place them in a cloth bag. Run a rolling pin over the bag full of pods to break them open. Pour the bag out into a bowl and reroll any pods which still aren't broken.
Sort the seeds from the remnants of the broken pods, discarding the pod pieces, and put the seeds in an envelope clearly labeled with the type of plant and date of collection. Keep the envelope in a cool, dry place. You can store broccoli seeds for up to 5 years.