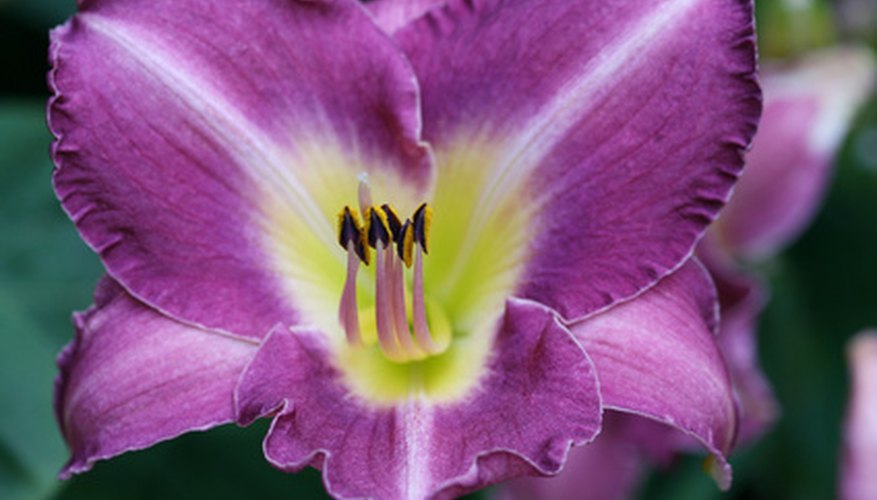 As its name suggests, the daylily (Hemerocallis) is a one-day wonder. Its botanical name comes from the Greek words for "beauty" and "day," which accurately defines this attractive, but short-lived flower. However, the average daylily stalk has an abundance of blooms and the average plant has many stalks, so the overall blooming period can last for weeks.
Legendary Route West
It is interesting to think that daylilies probably first arrived in Europe via the Silk Road, China's historic trade route. The Chinese classified daylilies as vegetables, and the Romans used them medicinally.
Origin And Colors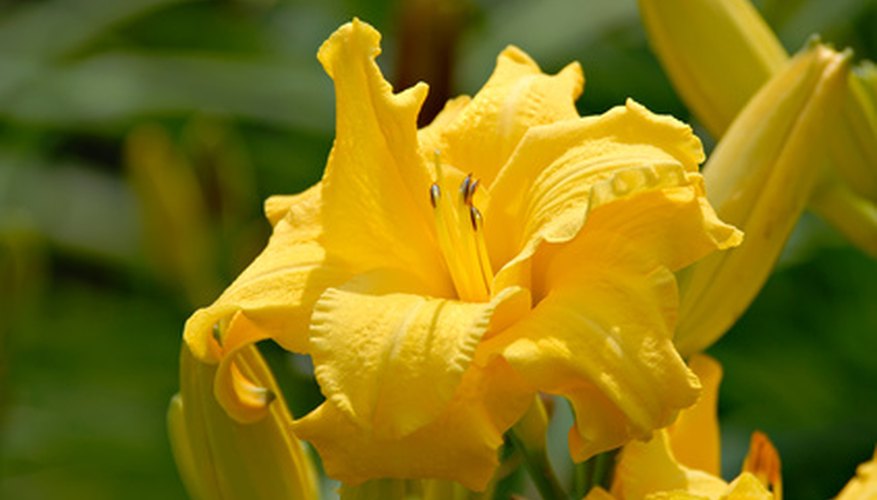 Hemerocallis is a genus of Asian origin. Today, daylilies grow all over the world, and they are available in a wide array of colors including yellow, orange, pink, red, crimson, purple, white and blue. This host of color choices is due largely to hybridizing efforts in North America and the United Kingdom dating back to the 1930s. The earliest daylilies were limited in color range to yellow, orange and reddish-yellow.
Characteristics
Daylilies range in size from miniature flowers that are less than three inches in diameter, to small flowers between three inches and four-and-a-half inches in diameter, to large flowers. Flower scapes range in height between 6 inches and 24 inches; 24 and 36 inches; and over 36 inches. Daylilies come in a variety of interesting forms. They are round, triangular, star-shaped, irregular, ruffled, flat, flared, trumpet-shaped, spider-like whereby the segments are much longer than their widths, and double.
Blooming Identification
Daylily growers identify the blooming times of different daylily cultivars through specific terminology. For example, "Extra Early (EE)" defines the first daylilies to bloom; "Early (E)" refers to daylilies that bloom three to five weeks before the midseason; "Midseason (M)" stands for the peak blooming time; and "Very Late (VL)" denotes daylilies that are the very last to bloom. "Rebloomer (RE)" is for daylilies that bloom more than once in a season.
AHS
The American Hemerocallis Society (AHS) is a non-profit organization that promotes the educational, scientific and other interests of the genus, Hemerocallis. The Society presents a series of annual awards for the best daylilies in a number of categories. They include Individual cultivar awards, personal awards, photography awards, and flower show awards. There are AHS Display Gardens throughout the United States and in Canada that spotlight daylilies in a garden setting.
Resources