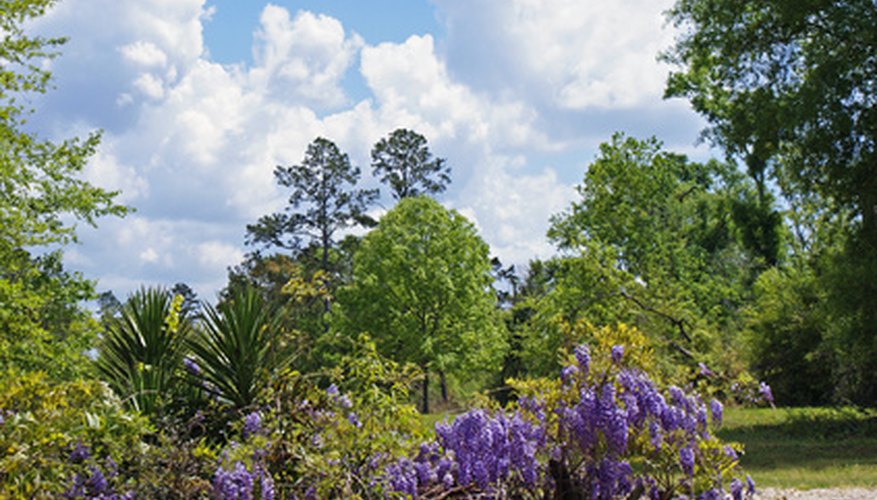 Popular and common plants are chosen for landscaping because they're easy to grow in a wide range of conditions. They also tend to require very little to no upkeep to remain visually pleasing. These plants stand the test of time in most gardens.
American Arborvitae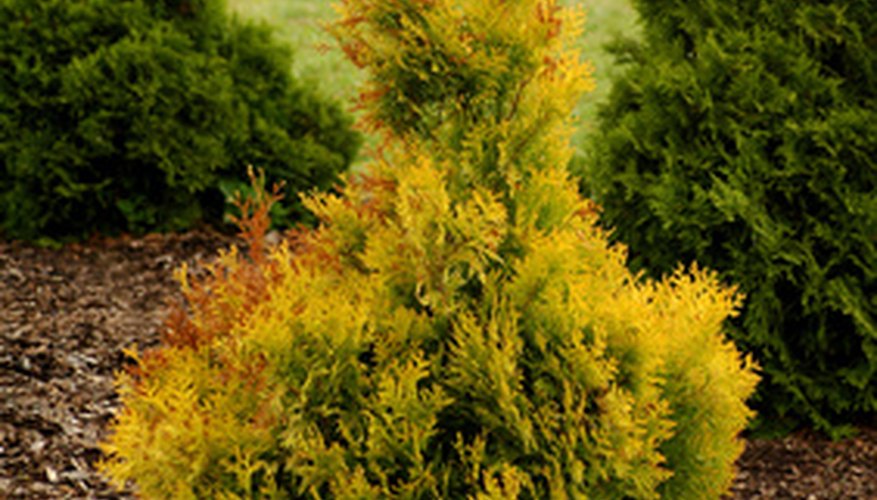 American arborvitae (Thuja occidentalis) is an evergreen conifer tree native to the East Coast of the United States. Due to its adaptability to a wide range of climactic conditions, it has become a popular and common landscape plant in gardens around the world. It grows in a columnar shape up to 40 feet tall with dense green foliage.
American arborvitae is used as a windscreen, privacy fence and as an accent plant along pathways and entrances. It prefers full sun but can tolerate light shade. It is not picky about soil and can even tolerate dry conditions, but prefers evenly moist, well-draining, rich soils. It grows in all USDA hardiness zones down to zone 3.
Several cultivars exist in colors ranging from gold to blue-gray and shades of green. Dwarf cultivars and plants with mounding habits rather than columnar growth are also available.
Mugo Pine
Mugo pine (Pinus mugo) is an evergreen conifer that grows as a mounding shrub and sometimes small tree up to 14 to 25 feet tall. This is a classic common landscape plant. It is very durable, drought resistant and hardy in USDA zones 2 through 7.
Mugo pines require very little care once established. They are very slow growers and pruning is usually not needed. They need full sun and appreciate ample water, but can tolerate dryness for short periods. Mugo pines are well suited to urban environments where soil is compacted and air quality is low. It is also tolerant of salt spray and some salt in the soil, making it a good choice for beach landscapes.
Chinese Wisteria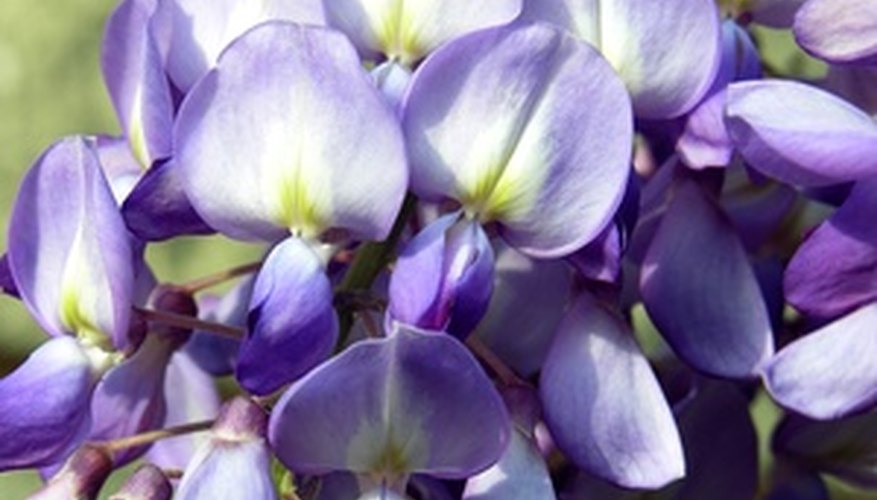 Chinese wisteria (Wisteria sinensis) is a twining vine that rapidly grows up any type of support or trellis. It is common in many home landscapes, growing along fences or under the eaves of a porch. It has delicate light green compound leaves and clusters of pea-like flowers in foot-long clusters. Flowers are purple or white and fragrant.
Wisteria likes full sun to part shade, but has the best growth in full sun. It is very adaptable to all types of soils and can tolerate hot, dry periods and drought once established. Optimally, it should be in fertile, well-draining soil that remains slightly moist. Wisterias require a good solid support like a trellis or pergola. Regular pruning should be done once a year to promote flowering and to keep the plant from spreading out of control. It grows in USDA hardiness zones 4 through 9, but performs better in the warmer areas where it gets hot, humid conditions.