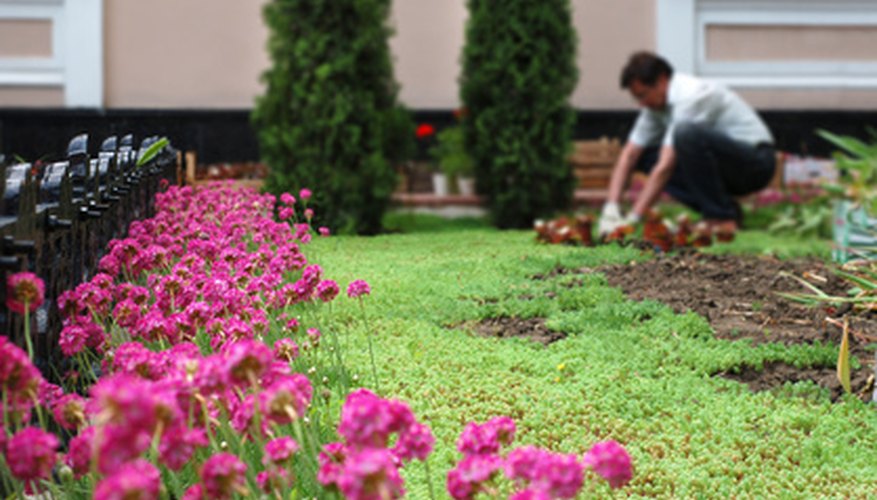 Raised bed gardens make the act of gardening easy for both beginners and experienced gardeners. If you have less than optimal soil, they are an easy way to guarantee healthy, happy plants in addition to improving your existing soil. Weeding, planting and every other garden chore is easier with raised gardens because you will not need to bend or crouch in awkward positions to take care of them. With the amount of control you can exact over a raised garden, you can even extend the growing season without having to bring your plants indoors.
Measure the space where you want to put your raised bed garden. If you will have multiple raised beds, consider not only the size of each bed but also its placement. Leave enough space between the beds so that you can move freely in order to tend them.
Draw a diagram of your raised bed garden layout on a piece of paper. Take into account the dimensions and placement of all of your raised beds.
Buy rot-resistant wood, galvanized screws and wood glue to create the side walls of your raised beds.
Saw wood pieces according to your earlier measurements for each box. Lay out the wood needed to form each box. Check your measurements before you begin to assemble the boxes. Leave the bottom of the boxes open. You only need to make the four side walls of each box.
Drill pilot holes for the screws in each pair of wood pieces that you will be screwing together. This will help to prevent the wood from splitting, even if you are using self-tapping screws.
Assemble the boxes. The boxes will be heavy. If possible, assemble them in the yard where you intend to put them. If it's very muddy, or if you need to coat the wood with tung oil (see Tips) prior to exposing it to the elements, assemble the boxes elsewhere and install them in your yard when they are done.