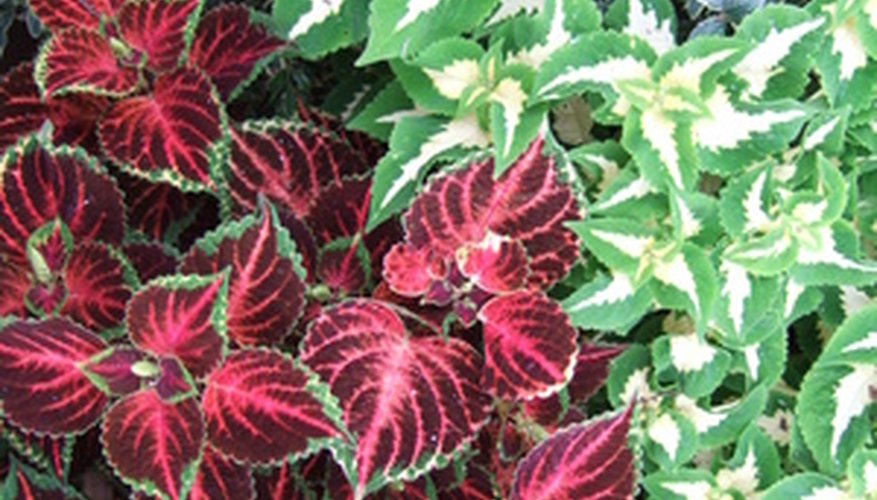 Foliage that ranges from pale green and white to fiery reds and rust makes coleus a choice for gardeners looking for a bedding plant or a plant to add color to window boxes and containers. With cultivars for both full sun and shade, coleus plants thrive in nearly any area where they are provided with rich, well-drained soil and sufficient moisture. Starting them from seed inside in early spring provides a host of young plants ready for the garden as soon as the danger of frost has passed.
Fill seed starting trays or cells within ¼ to ½ inch of the rim with moist seed starter. This lightweight-potting medium creates the needed environment for starting seeds: It retains moisture and does not promote disease.
Plant two to three coleus seeds per cell and cover with ? to ¼ inch of seed starter. Firm the seed starter lightly with your hands and mist to moisten the seeds.
Cover with plastic food wrap and place in a warm area out of direct sunlight. Seeds germinate best when soil is kept above 70 degrees Fahrenheit. Set on top of a heat pad or an appliance that provides steady gentle heat to speed germination.
Water or mist lightly to keep soil moist moist to the touch but not soggy. Check daily for signs of excess moisture or signs of mold. The plastic should look foggy from moisture, but it should not contain large droplets of water. Punch holes in the plastic to allow air circulation if droplets are visible of soil is soggy.
Remove the plastic once seedlings emerge in 5 to 10 days. Move seedlings to the appropriate lighting for the cultivar. You can find this information on the back of the seed packet.