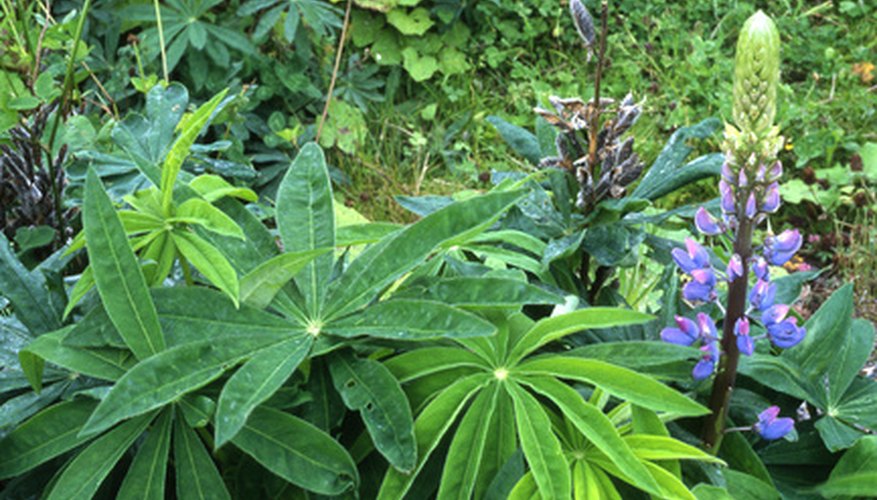 There are more than 200 species of lupines (Lupinus), many of which can be found growing in the wild throughout Northern and Southern America, Africa and the Mediterranean. Instantly recognizable because of their distinct shape and spiraled leaves, lupines are widely cultivated for their tall stalks of ornamental blooms, which blossom in radiant shades of violet, blue and occasionally white or soft pink.
Desert Lupine
Desert lupine (Lupinus sparsiflorus), also frequently called Coulter's lupine, is a species of lupine found in mesas and slopes throughout three of the major deserts of the American Southwest: the Mojave, Sonoran and Chihuahuan deserts. The desert lupine can also be seen growing along desert roadsides. The plant blooms with half-inch blue or lilac colored flowers between January and May, often covering parts of the desert in years of heavy rainfall. The desert lupine is highly attractive to bees, and multiple species pollinate the flower.
White Lupine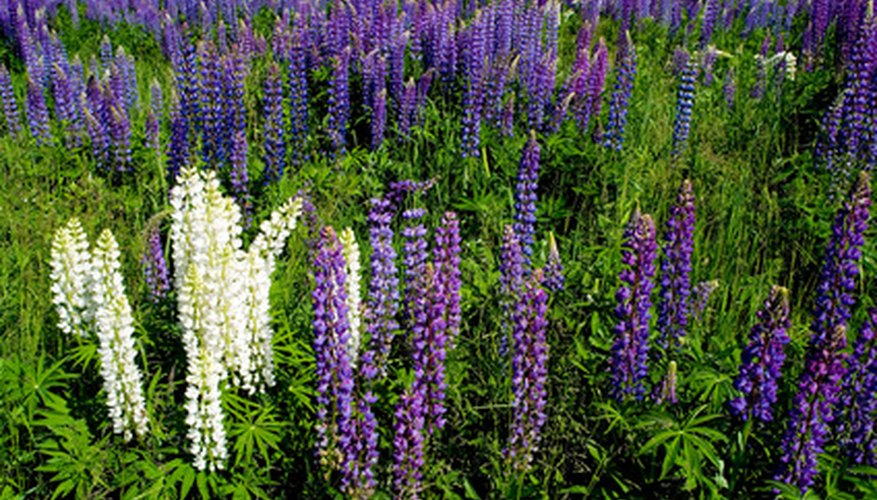 summer lupine field 4 image by Stanislovas Kairys from Fotolia.com
White lupine (Lupinus albus) is a member of the Lupine genus that is native to the Mediterranean. True to its name, the white lupine produces white flowers in early to mid summer. However, the hardy annual is best known for its seeds, which are used both for cooking and soap making. The white lupine is a hardy plant that can be cultivated easily in sunny conditions. The plant will tolerate a range of soils, from sandy to extremely acidic. The plant requires moist, but not wet soils.
Texas Lupine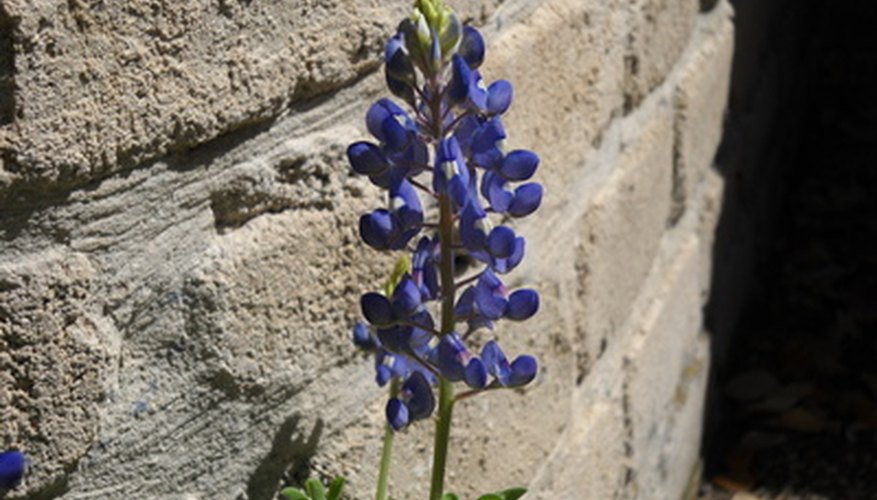 Texas lupine (Lupinus texensis), also called Texas bluebonnet, is a lupine native to Texas that can be found growing in prairies and along roadsides throughout the central region of the state. Texas lupine is the state flower of Texas, and the flower is frequently cultivated for its deep blue and white flowers, which bloom throughout the summer. The hardy plant can grow in a range of dry soils, from sandy to clay loams, and the plant will thrive in full sunlight. Texas lupine has a sweet scent, and the plant is highly attractive to butterflies.