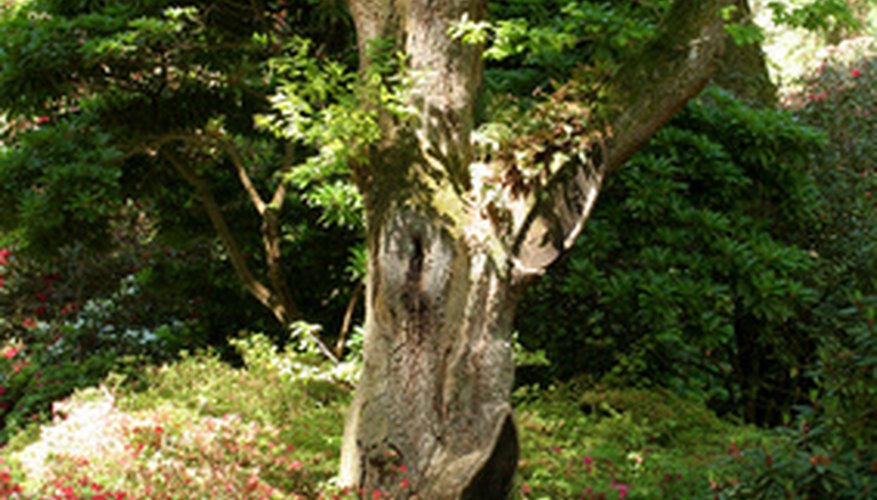 Numerous plant species flourish in damp, shady conditions. A slightly damp soil location in the height of summer is often ideal for a shade loving plant that prefers to be protected from the heat of summer. The soil, however, should not be waterlogged with standing water conditions. Woodland areas and woodland gardens offer moist, shaded soil. The soil conditions normally also offer an abundance of organic matter.
Bleeding Heart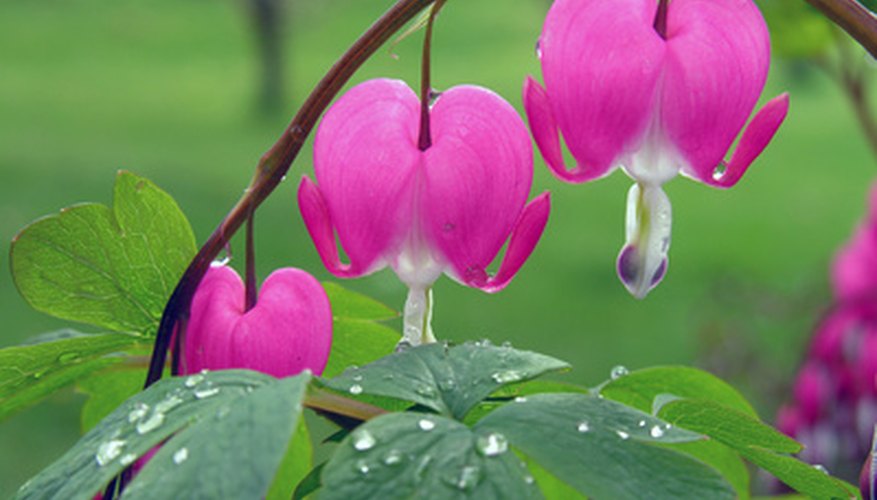 The bleeding heart (Dicentra spectabilis) grows well in damp, shady soil conditions. The plant produces green foliage in a mound followed by unique heart-shaped dropping flowers that are often pink, white or red. The bleeding heart is believed to be poisonous if consumed by humans or livestock. It is deer resistant and grows will in woodland gardens. Growth can range from 6 inches to 2 feet in height.
Plantain Lily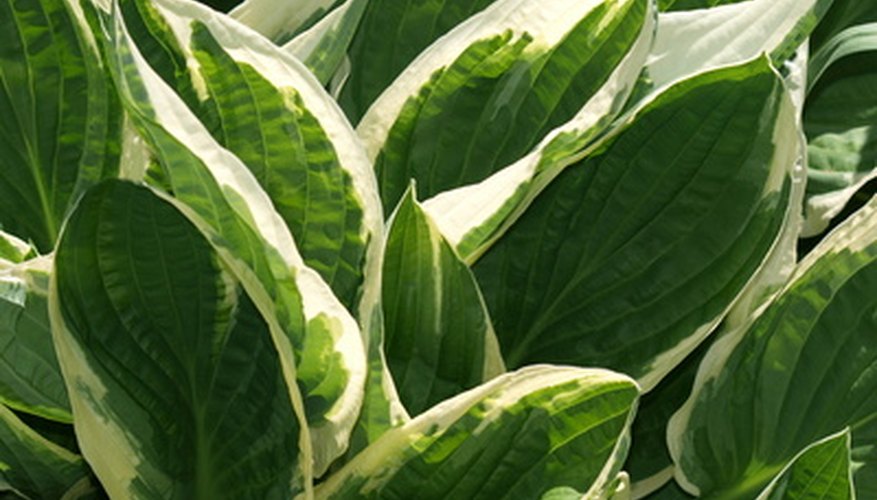 The plantain lily (Hosta decorata) grows well in damp, shady locations. They are commonly planted in woodland gardens. Leaf colors can range from blue to a light green. The foliage is often rimmed in white or variegated. The plants produce flowers that are either pink, white or purple. Flowering occurs throughout the summer months. Plantain lilies prefer a soil pH of 5.5 to 7. The plant is a perennial. It will not tolerate spells of drought and must be kept moist to flourish.
Forget-Me-Not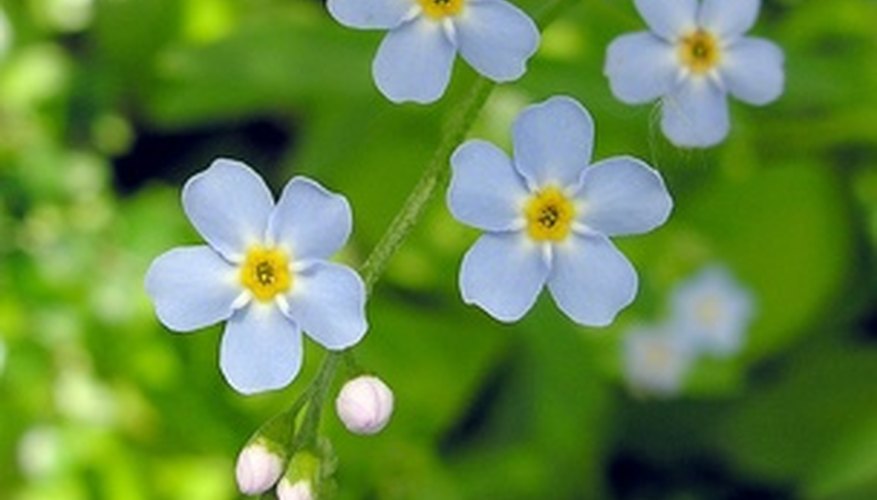 The forget-me-not (Myosotis sylvatica) produces clusters of tiny purple-blue flowers in abundance during summer and through late summer. White and pink varieties are also available. The plant grows well in shaded, damp areas of the garden. It forms a 1-foot-tall mound and easily spreads. It requires moist soil conditions to thrive and live. The plant is commonly grown along stream beds and beside ponds where the water is constantly damp. It is a perennial that spreads easily by seeds.
Common Periwinkle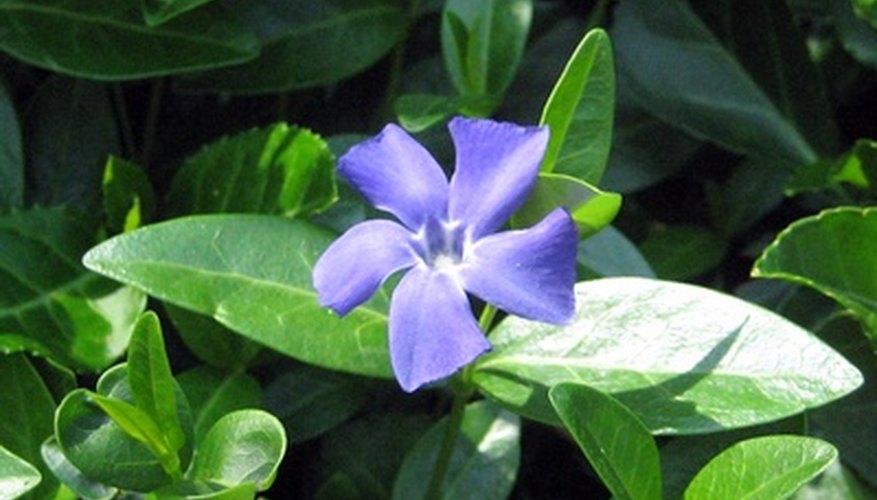 The common periwinkle (Vinca minor) is an evergreen trailing vine that grows well in damp, shady areas. It grows approximately 6 inches in height and produces bluish-purple flowers. White and pink varieties are also available. Flowers appear in the spring. The plant does not tolerate full sun and will often yellow when exposed. The flowers are grown for ornamental landscaping purposes but the plant can easily spread and become noxious.