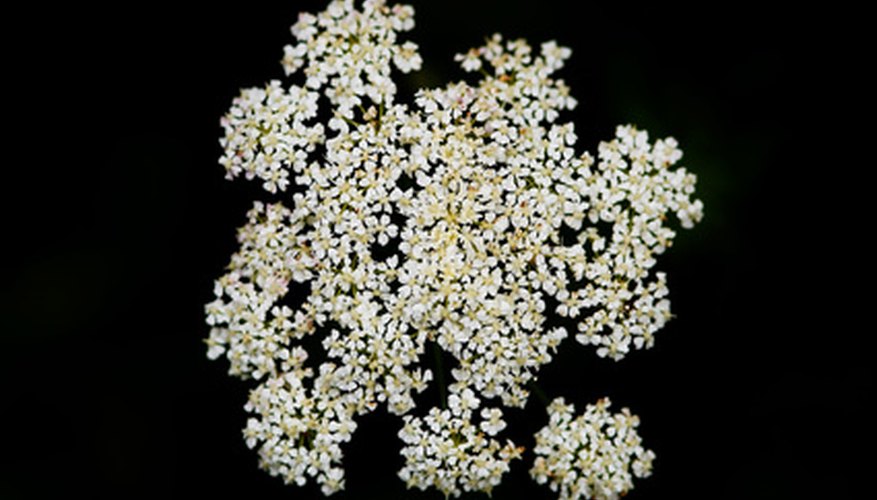 many small white flowers image by Maxim Petrichuk from Fotolia.com
Preserve your bridal bouquet or flowers from a special occasion forever by encasing them in acrylic. Also called epoxy resin, it is supplied in two parts--the resin and the hardener. These are used by professionals and hobbyists alike for projects that include jewelry castings. Acrylic resin has a glass-like finish when cured, protecting the encased material for years to come. Frame your encased flowers and display on a center table or mount on a wall for enhanced interest and appeal.
Prepare the room before working. Open all windows and doors to ventilate the area, with an exhaust fan if possible. Spread newspapers on the floor to catch drips and prevent any material from staining the carpet. Wear safety eyeglasses and a facemask to protect your eyes, nose and mouth from the strong fumes that arise when mixing the parts of the resin together. Wear rubber gloves when handling the resin.
Follow label directions for pouring the required quantity from the bottles labeled as "Resin" and "Curing Agent" in a plastic bowl. Keep the size of your mold and the flowers you want to preserve in mind. Stir the mixture with a wooden craft stick until it is smooth, free of any bubbles and has a thick consistency.
Spray the mold with a thin coat of inexpensive mold release agent such as cooking oil to lubricate it and carefully pour half the prepared solution of acrylic resin into your mold. Allow it to dry for half the manufacturer's suggested time so your resin is half cured.
Trim excess stem length from your small fresh or dried flowers, leaving 1/4 to 1/2 inch below each bloom. Depending on the size of your mold, you can separate petals of larger flowers and arrange them over the half-cured resin.
Pour the second half of the solution into the mold slowly and carefully to prevent the flowers from shifting their position. Place it in a safe place away from traffic, and allow it to cure for 12 to 24 hours.
Tilt your mold once the acrylic resin is fully cured and push it gently to loosen it. Make sure you place your other hand in front to catch it when it falls out of the mold. The flowers will have a glass-like covering that is not tacky but is hard to touch.
Things You Will Need
Newspapers

Safety eyeglasses

Facemask

Gloves

Two-part epoxy resin

Wooden craft stick

Plastic, PVC, metal or glass mold

Cooking spray

Scissors

Fresh or dry flowers
Tips
Wear an apron to prevent spills from ruining your clothes.

Molds can include chocolate trays, heat-proof plastic bowls or cups and glass jars.

Spraying oil on the mold lubricates it so the cured acrylic resin can slide out easily.

Use tweezers when arranging tiny petals on the resin.