Purple is a useful color in garden and bouquet design because nature has provided so many hues and shapes of purple flowers. Some very striking purple flowers like lobelia grow close to the ground in the shade, but tall purple flowers in the garden allow you to enjoy them from a distance, and they are easier to cut for flower arrangements.
Iris
The delicate, papery blooms of the iris belie its hardiness. Left to its own devices, an iris plant can overrun a garden within a few seasons, so you should dig up the bulbs and divide them in the fall. Well-suited to the beginning gardener, irises do well in full sun to partial shade, and they tolerate a variety of soil types and pH. Look for bearded iris varieties, which can be over 3.5 feet tall at maturity. Colors range from the light purple "Jane Phillips" variety to the dark "Black Knight."
Lavender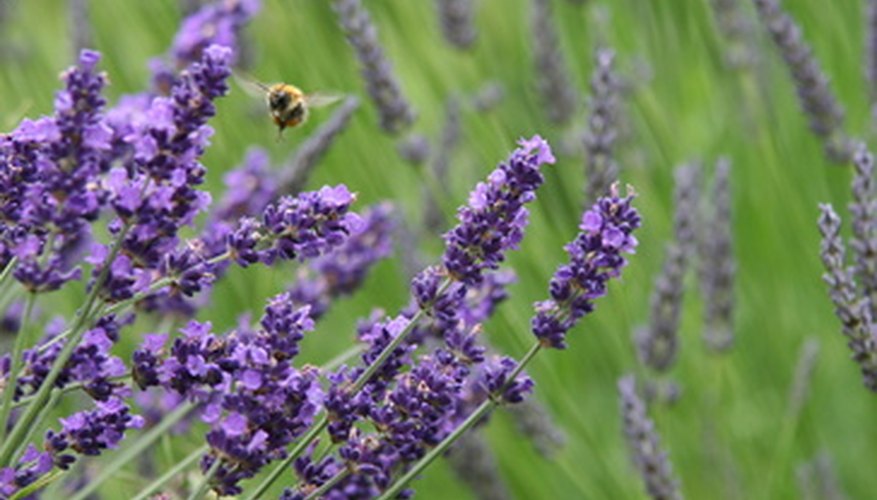 In addition to its spikes of tiny lilac or violet blooms, lavender plants have a soothing aroma. The cut flowers look and smell great in cut arrangements, or they can be dried for potpourri and sachets. Lavender is a perennial shrub that can reach heights up to 6 feet tall. This Mediterranean plant prefers full sun and sandy, well-drained soil. It's especially attractive as a border shrub, or near a door or window where its summer aroma can be enjoyed.
Allium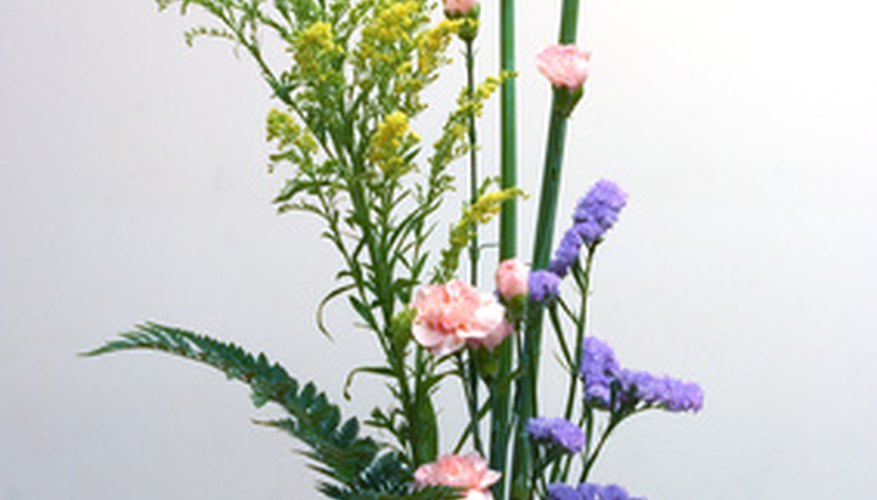 A relative of garlic and onions, allium sends up tall stems with a lovely purple ball of little flowers on top. Allium plants can grow up to 2 feet tall, and they create an interesting contrast amid other lower-growing flowers. Especially stunning varieties of allium are "Star of Persia," with its balls of light-pink spiky blooms, and "Nodding Onion," which has tiny violet blooms that curve to face the ground. Like the iris, alliums can propagate aggressively so the plants need to be divided in late winter or early spring. They prefer full sun and well-drained soil.
Baptisia
Also called "False Indigo," baptisia resembles a pea plant with beautiful blue-green foliage. In the early part of summer, the plant sends up tall spikes of deep purple flowers. In full sun and slightly alkaline soil, baptisia can grow up to 5 feet tall. The flowers are rather sensitive so they aren't good for cutting, but baptisia is stunning in the garden. When the plant has finished blooming, it continues to add interest to the garden with gray pods that can last into the fall. You can collect these pods for later seeding.