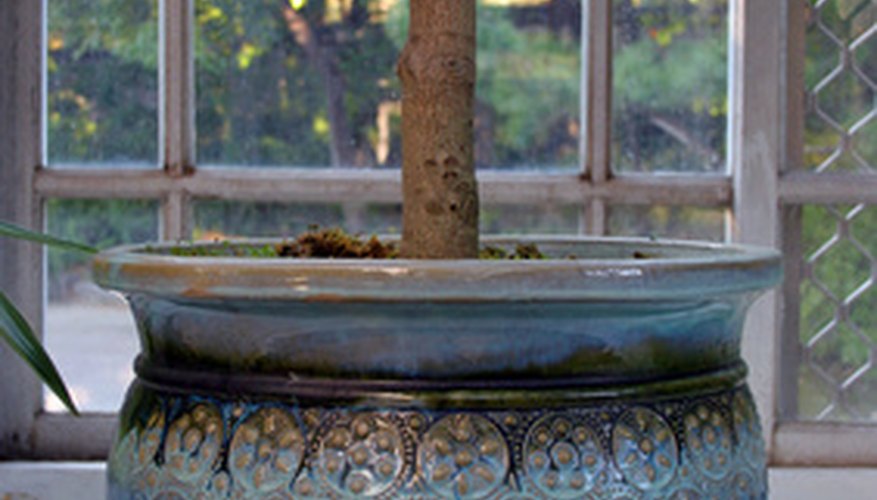 Big, over-sized planting pots are often used for decorative purposes. Their large mouths allow gardeners to fill them with a variety of flowers and plants to create an attractive bouquet. But, if not filled correctly, big planting pots can be problematic. If they are filled with too much soil, they can actually stunt the growth of some plants or cause them to develop root rot as large containers often drain poorly. Plus, soil-filled containers can be quite heavy and nearly impossible to move. To avoid these pitfalls, fill the bottom of big planting pots with light-weight material and leave heavy soil for the upper layer.
Calculate the amount of soil that the plants in your planting pot will need. Most plants will extend roots to a depth equal to or slightly greater than the height of their foliage. Make sure to allow room for soil needs (plus 3 extra inches for good measure) when filling the bottom of your planting pot.
Fill the bottom of your planting pot with plastic packing peanuts.
Cover the plastic packing peanuts with a 2- to 3-inch layer of wood chips.
Fill the planting pot with soil (or light-weight planting mix if weight is a significant consideration) and plant your plants.