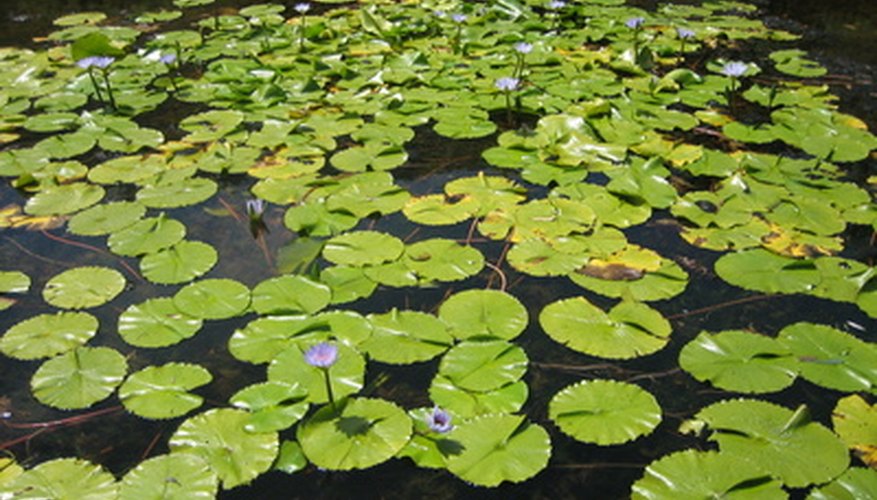 Water lilies and other aquatic vegetation can add color and life to a backyard pond or water feature. Take proactive measures to clean the plants before adding them to your water garden, since such specimens often host various diseases and parasites. A quick dip in potassium permanganate--a common oxidizing agent available from pond-supply stores and used to treat common pathogens, parasites, bacteria and fungi--will safely disinfect the plants.
Fill a bucket with 12 to 13 gallons of fresh water.
Empty 4 tbsp. of potassium permanganate into the water. Stir the powder thoroughly to dissolve it. This creates a potassium permanganate concentration that effectively sterilizes all unwanted parasites, pests and organisms.
Place the water plants into the solution. Let the plants soak for two hours.
Remove the plants, rinse them with fresh water and release them into your pond or water feature.