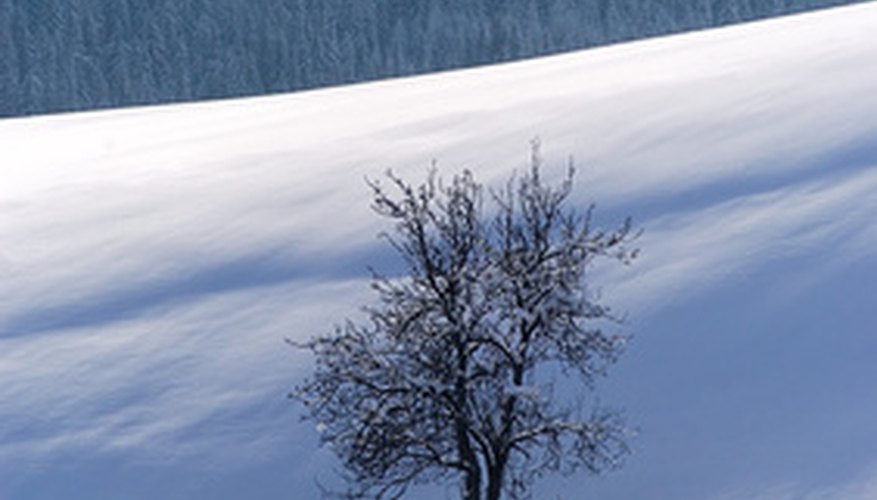 Alaskans can challenge themselves by planting and growing apple trees in their backyard. Yes, there are people who have done it successfully in Fairbanks, and of course, if you live farther south you will have an even greater chance of success. The early freeze cycles in the fall can freeze the new shoots and the early daytime thaws in the spring followed by deep freezes at night usually freeze any developing buds. If you are ready for a challenge yourself, follow a few suggestions.
Prepare a spot for your apple tree on the mid to upper part of a south-facing slope. You cannot plant at the bottom of the slope or the cold air from the top will drop down, making a pool of cold air. Of course, the southern exposure will collect what little sun you get. Dig the hole deep enough for the rootball of the crabapple rootstock to sit at soil level. You might hit frost, but try to get as deep as necessary.
Plant your grafted tree into the prepared hole once the danger of frost has passed and the ground has thawed enough to work with it. Slide the steel barrel over the tree after it is planted. (Note: Paint the barrels black to absorb extra heat.) This will keep hungry rodents out and will insulate the trunk from some cold.
Prune your tree to grow with many trunks instead of the usual main stem, recommended for growing apples in more moderate areas. The extra leaf cover will protect the tree and inner wood from sun scald in the intense summer light.
Fertilize the tree after you see signs of growth. Keep the fertilizer mild or diluted and don't apply any after the fruit appears. You want the growth to slow down as the days get shorter again or it will not be hardy enough to withstand the deep freeze.
Cover the tree in the fall if you have a problem with moose in the winter. Use a large tarp or burlap and tie it down so the wind doesn't catch it. Pull it off in the spring before growth starts.