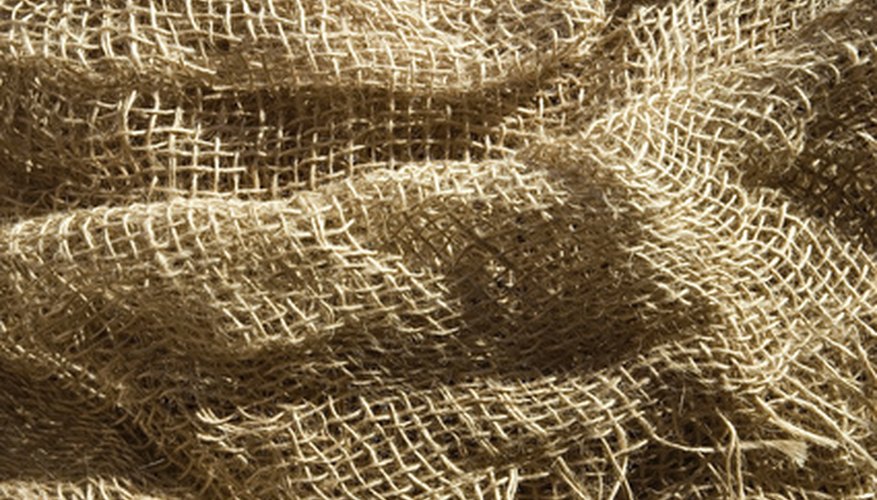 sunny burlap background image by joanna wnuk from Fotolia.com
Covering newly planted seeds in a garden can be a rather tricky task. Unlike cold-weather coverings, which are only used for a few hours at a time, to protect seeds from extreme heat and sun, coverings laid over newly planted seeds to aid in germination must offer enough protection from the sun and heat, but also provide enough air and light penetration to keep the seeds growing. Burlap is a fabric that has been found to satisfy all of these conditions.
Water the seed bed before laying the burlap over it. This ensures that the water reaches all the way to the seeds and doesn't simply touch the top soil.
Wet the burlap. Wring the fabric out as much as possible and allow the burlap to hang for up to five minutes to let any excess moisture drip out.
Lay the moist burlap directly on top of the seed bed, with the fabric directly touching the soil. Some gardeners add a second layer of burlap on top of the first to keep the first from losing moisture too quickly.
Water the burlap every few hours if the fabric keeps drying out throughout the day. This is generally necessary only in extreme heat.
Check beneath the burlap covering at least once a day. Remove the burlap over the entire bed immediately when the seeds beneath begin to show the first signs of sprouting.