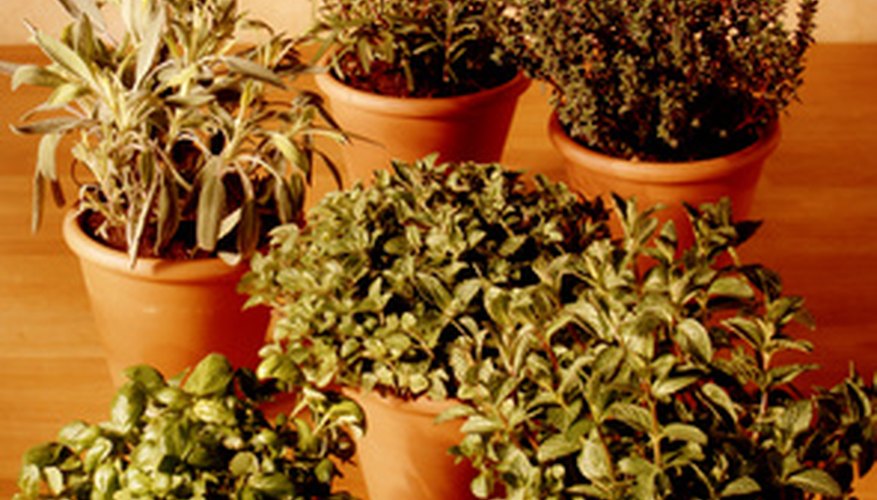 Choose herbs to grow on a sunny deck according to your cooking needs. This will keep the fresh herbs close to the house, up out of the mud and make them easy to harvest. Most herbs will grow in a container. When winter approaches, you can bring the containers indoors, sit them on a sunny windowsill or put them under grow lights for the winter.
Mint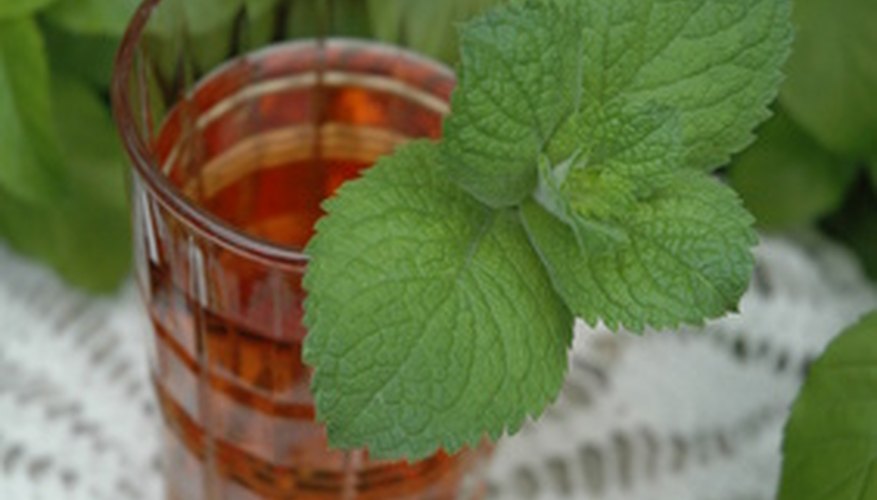 Known as a rampant spreader that will quickly take over the garden if left to its own devices, different varieties of mint make a great choice of herbs to grow on a sunny deck. Grown in a container on a sunny deck, mint will release a pleasant scent when you brush up against the leaves. Sometimes the sun will heat the mint leaves up enough that the essential oils in the leaves will break open releasing the scent.
Peppermint, spearmint, chocolate mint, banana mint, apple mint, black stem peppermint, orange mint and pineapple mint are just a few of the many scents you can find. Be sure to look at the tag on the mint plant you buy to see in which USDA hardiness zones it will survive the winter. The winter hardiness of mint can vary greatly depending on the variety.
Basil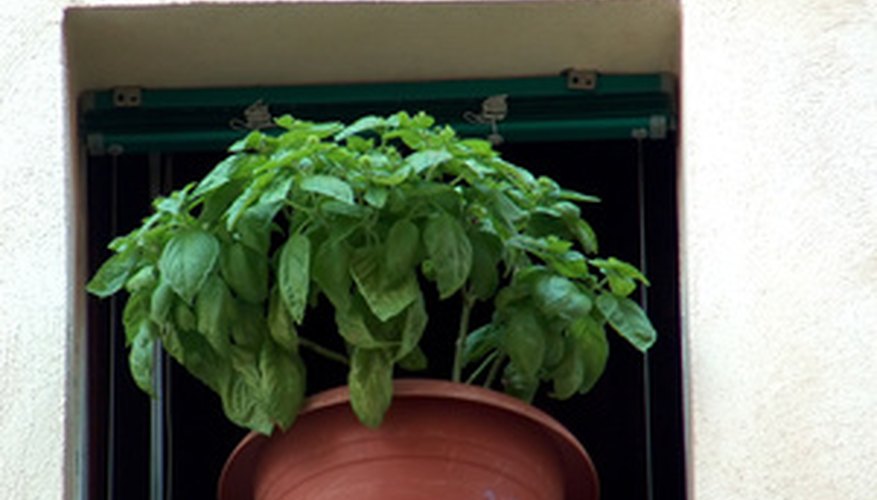 Basil is a tender annual, which means it grows, produces leaves and flowers, sets seed then dies in one season. Take cuttings to start new plants for winter or germinate new seeds if you wish to grow basil year round.
Some varieties of basil are large and will need frequent trimming to keep them compact. Varieties such as window box mini basil are more compact, making them perfect for herbs to grow on a sunny deck.
Sweet basil is the most common variety; however, if you are looking for herbs to grow on a sunny deck that are a little different, check out the other varieties of basil on the market. Lemon basil, lime basil, clove basil, cinnamon basil and even green pepper basil will give you unique varieties of basil to grow and add flair to your foods.
Rosemary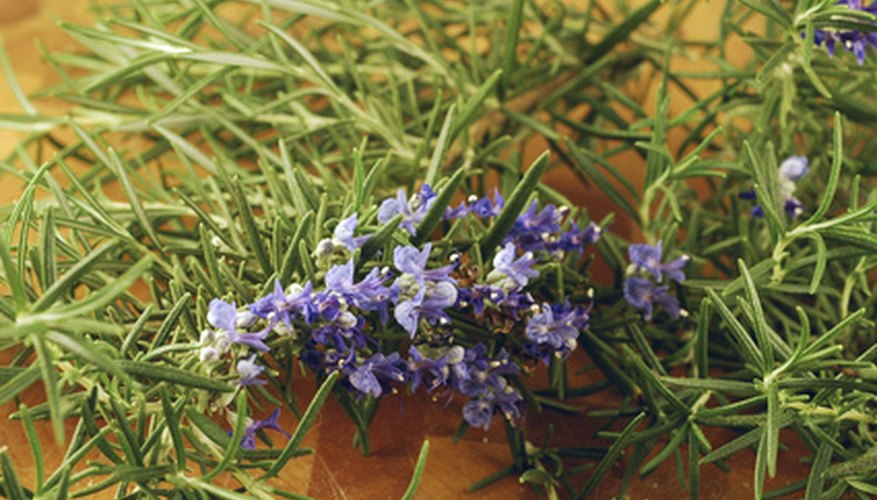 There are many varieties of rosemary to choose from that would make great herbs to grow on a sunny deck. Use upright growing rosemary as a centerpiece in a container. If you are looking for an herb with a prostrate, or downward growing habit, choose creeping rosemary.
Rosemary can vary greatly in hardiness. Most varieties are hardy in USDA zones 7 to 10, although there are some that are hardy in USDA zones 6 to 11. Rosemary is drought tolerant but should never be allowed to completely dry out.