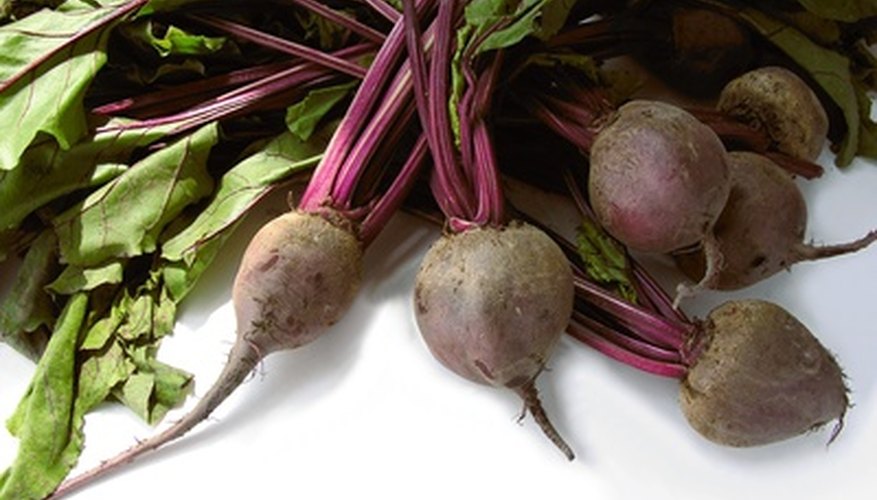 Many gardeners enjoy taking the gardening hobby one step farther by saving seeds from the vegetables they grow. Not only can this be economical, but it is also a beneficial way to learn about the different ways vegetables produce seeds for new crops. Learn how to separate beet seeds from the flowers to save the beet seed for future planting.
Allow the beet plants to grow in the soil until the plants flower. After the beet plants flower, continue to leave the plants alone until they wilt and brown.
Cut the beet greens from the beet plants just above the soil level.
Tie bunches of beet greens together, placing approximately five greens together in each bunch. Secure the beet greens together with lengths of twine.
Hang the beet greens to dry upside down in a warm and dry location with plenty of air circulation. Allow the greens to dry until the flowers are dry to the touch—this may take up to three weeks.
Remove the beet greens from the hanging location and untie the twine.
Place the greens onto the screens and shake the screen over the tarp to remove the seeds from the flowers. The seeds will loosen from the flowers and fall through the screens down onto the tarp below. Continue shaking the screens back and forth until you have separated all of the beet seeds from the blossoms.
Spread the seeds out in a single layer in the shallow bins. Place the bins back in the warm and dry location to ensure the seeds are completely dry. This may take several days.
Transfer the seeds from the bins to the airtight container. Close the container tightly and keep the beet seeds at room temperature until you are ready to plant them. You can store beet seeds for up to six years as long as they stay cool and dry.